2019 LOOK AHEAD: HEALTH CARE
New CEO Likely to Feel the Heat of Health Care Climate
Sunday, January 6, 2019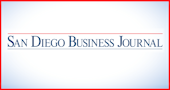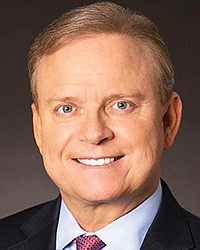 Sharp HealthCare, San Diego's largest hospital system, will soon have a new person at the helm.
After 22 years at Sharp Healthcare, CEO Mike Murphy will retire in March. During his time at the post, Sharp's revenue grew from $745 million in 1996 to $3.47 billion today.
Slated to take his place is Christopher Howard, previously chief operations officer of St. Louis-based SSM Health, a $7 billion health care delivery system with 40,000 employees.
Howard is faced with keeping Sharp at the top — and navigating a perilous hospital trend: dropping operating incomes. The San Diego Business Journal in February reported that while San Diego hospitals remain largely profitable, expenses are rising faster than revenues, spelling long-term trouble.
Sharp reported operating income of $151.1 million in fiscal year 2017, down nearly 50 percent from the previous year, amid increases in salaries and benefits, along with flat patient volumes. Yet another factor was a $28 million year-over-year drop in a Medi-Cal provider fee, due in part to volatility in Sharp receiving money owed.
That said, Sharp still has a strong balance sheet and bond rating agencies have noted growing market share.
Howard listed listening as his first priority, but no doubt tough strategic decisions await soon thereafter.
Murphy isn't the only person departing. Daniel Gross, Sharp's executive vice president of hospital operations, has announced he'll retire in early 2020. A successor has yet to be named.
Sharp employs more than 18,000 health care workers.