2019 LOOK AHEAD: TOURISM & HOSPITALITY
Craft Brewery Closures Don't Spell Doom for Sector
Sunday, January 6, 2019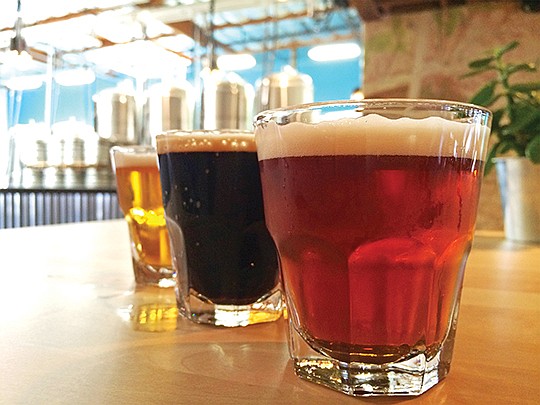 Just last month, Benchmark Brewing Co. was on the verge of selling its operations following an eviction notice from its landlord. Thankfully, the Grantville headquartered brewery (it also owns a tasting room in Bay Park), with the help of its attorneys, was able to remain at its location. But, Kearny Mesa's Council Brewing Co. didn't have the same luck. In December, Council, with a second location — a tasting room in Santee — officially shut its doors after declining sales.
Like Council Brewing Co., many breweries and tasting rooms in San Diego have been closing the last couple of years. CraftBeerinSanDiego.com recently reported that from 2016 through July 2018, 30 craft beer locations closed in the county. This includes La Jolla Brewing, Oceanside Ale Works and O'Sullivan's, among a long list of others.
Curtis Chism, co-founder of Council says the decision for brewers to close their businesses is mostly due to saturation. He adds that millennials' shift in drink of choice, now leaning more towards craft spirits and wine has affected the industry.
According to a 2018 millennial drinking trends report by BreakThru Beverage Group, a wine, spirits and beer distributor headquartered in New York, 41 percent of millennials prefer craft spirits than beer, the latter coming in at 39 percent.
Chism also believes the recent legalization in marijuana has been a factor in the plateauing craft beer business.
While breweries continue to close, data shows that the craft beer business in San Diego County is still relatively large and profitable. The San Diego Tourism Authority reports there are approximately 159 breweries in San Diego County, which is considered the craft beer capital in America. In October, the California State University San Marcos Office of Business Research & Analysis and the San Diego Brewers Guild revealed that San Diego craft brewers had an economic impact of approximately $1.1 billion in 2017, up from $870 million in output in 2016. The research also shows the sector generated about $802 million in revenue for 2017, up from $638 million during 2016.
Additionally, the findings in the latest San Diego Craft Beer Confidence Index developed by Cal State University San Marcos College of Business Administration and the San Diego Business Journal, show positive results. The index scored an overall grade of 91 for the fall, which is less than spring's 93 score but more than what it was in 2016.
The survey also found that 98 percent of the survey respondents expected total barrel production to increase at their facilities over the next 12 months.