2018 NEWSMAKERS
Developer Finds Opening To Life Science Sector
Wednesday, January 2, 2019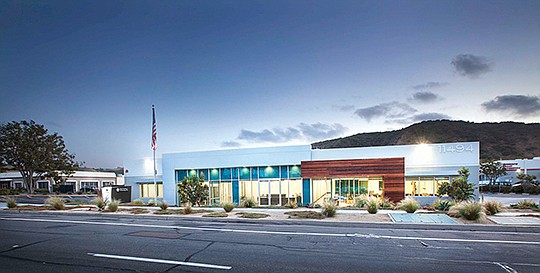 San Diego's reputation as a home for growing life science companies drew the attention of a Boston developer, who picked the city for its West Coast expansion.
Longfellow Real Estate Partners specializes in developing life science campuses, and the company plans to do just that with 12 Sorrento Valley buildings it bought for $112 million in November from Parallel Capital Partners.
The company plans to convert the light industrial buildings into lab space as it did in collaboration with Duke University and Measurement Inc. in creating a technology park in Durham, North Carolina.
"It's really very similar to what we did to the Research Triangle park in North Carolina," said Jessica Brock, a managing director of Longfellow Real Estate Partners.
San Diego was "a natural market" for the company because of its concentration of life science companies, Brock said.
"We focus on tech and science real estate," Brock said. "This gives us the critical mass to serve the whole life science market."
She said the company plans additional investments in San Diego and San Francisco.
"We really like Sorrento Valley, Sorrento Mesa, UTC and Torrey Pines," Brock said.
The Longfellow Real Estate Partners deal was one of the biggest real estate transactions in San Diego County, dwarfed only RAF Pacifica's $170 million portfolio sale of 12 buildings in North County and Temecula.