Ligand to Pay $10 Million to Palvella In Exchange for Royalty Rights
Tuesday, January 1, 2019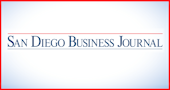 San Diego-based Ligand Pharmaceuticals will pay $10 million to Palvella Therapeutics under a recent deal.
The $10 million will help Palvella complete clinical trials of a topical for a rare skin disorder called pachyonychia congenital. In exchange, Ligand would receive tiered royalties on net sales in the mid-to-upper single digits, should the drug win approval.
Ligand is also eligible for regulatory and financing milestone payments.
The company won't be developing or commercializing the topical, PTX-022, which is in phase 2/3 development. Ligand focuses on royalty deals and licensing its technologies that help pharmaceutical companies discover and develop medicines.
In a statement, CEO John Higgins said PTX-022 could launch in 2022, assuming regulatory approval.
"Ligand is assembling a large collection of significant royalty-bearing assets and partnerships for drugs, many of which could launch over the next several years," Higgins said.
Pachyonychia congenital causes skin malformation, harming mobility and quality of life.