Restaurant Group's Dual-Concept Approach Keeps the Co. Growing
Thursday, February 28, 2019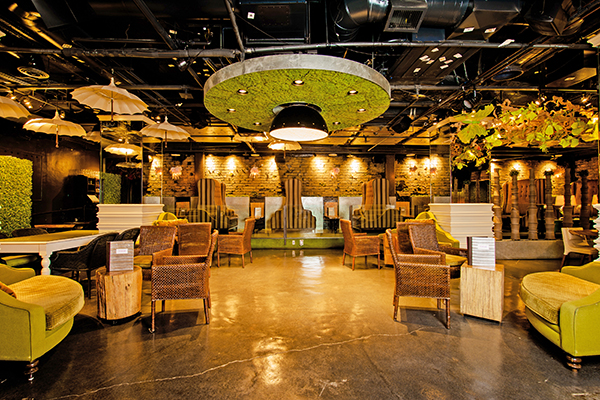 SDCM
Owner and Operator: Matt Spencer
Revenue: Approximately $19 million in 2018
No. of employees: 250
Headquarters: Little Italy
Year Founded: 2005
Company Description: A restaurant group that owns and operates several food and beverage properties in San Diego County.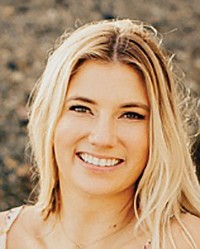 At the age of 16, while working as a busboy at the former Quigg's restaurant in Ocean Beach, Matt Spencer, owner and operator of SDCM restaurant group, spoke his future into existence.
"I told the owner I would own a restaurant one day," the San Diego native said, calling his younger self ingenuous. "(The owner) only took me semi-serious because I was obviously just 16. And then I ended up working in restaurants for a while… as a bartender and a server and then a manager… before I eventually owned my first one. I think back at that moment all the time and think, boy, was I naïve."
Immaturity aside, the proclamation wasn't so far-fetched. Today, Spencer owns SDCM, a restaurant group which he started with partner Tyler Charman and runs along with Managing Partner Kristine Duehren. The company, which currently owns and operates about six food and beverage venues around town, is headquartered in Little Italy and has 250 employees. Five years ago, the company's revenue hovered around $7 million. In 2018, SDCM grossed nearly $19 million in revenue.
Dual-Concept Approach
Spencer credits a large part of the company's success to its dual-concept approach, even when it isn't exactly intentional or evident to the public. An example of this is the Good Time Poke and The Grass Skirt combo, both of which opened in 2016. The grab-and-go poke shop fronts the Grass Skirt, a hidden tiki bar. Although two very different notions, the two harmoniously coexist and offer patrons the two-in-one experience that SDCM has come to be known for.
There is also Vin de Syrah, located downtown. The speakeasy is a traditional wine bar in the early evening, with folks enjoying thoughtfully-created cocktails in a well-designed and dim venue over good conversation. But, by night, Vin turns into an upbeat danceable atmosphere. Spencer said that on most nights, a DJ mans the music and patrons effortlessly transition from chilling and sipping to two-stepping.
Devil's Dozen Donut Shop is right next door to Kettner Exchange, for a side-by-side interaction, and then there's Firehouse American Eatery + Lounge, whose name says it all.
"If someone wants to come in, eat and have a glass of wine and then stay past 9 p.m., they can have a secondary experience" with a DJ and some stronger libations, said Spencer.
Paula Peter, marketing professor at San Diego State University, believes the company's structure has allowed SDCM to capitalize on all of its properties.
"The restaurant business is always a difficult one and the success relies on finding a new idea that will allow you to differentiate yourself from the competition," she said. "The dual-concept is clever because they are able to capitalize on experiences that are different but in the same location. And, even if the patron doesn't take advantage of that experience at that time, they would probably be more willing to come back for the second part."
This two-in-one method has been fruitful for SDCM, but it hasn't always been easy. On the contrary, Duehren, the company's managing partner, says it has made running the business harder. Still, the team prefers the complexities that come along with it as it differentiates SDCM from other groups around town by providing customers with a unique experience.
Pushing the Limits
"We definitely push the limits in terms of what traditional restaurant groups would do," she said. "It is hard to manage, but it is very cool for the guests. We are authentic in our message and delivery — we are not trying to be too cool or be something we are not — and our guests can tell."
Another aspect of this double-duty tactic that has proven challenging from a money and timing perspective has been the construction of some of these more complex venues.
"Building a restaurant is a lot like painting a beautiful masterpiece, except its three-dimensional and has a ton of moving parts," said Spencer. "It is hard to take a creative design and put it through city permitting and construction and come out on the other side — that has taken a long time to learn. You have this idea, get construction site and then it turns out to be double as expensive, but you don't learn that till you are halfway through the process. It has been a learning process. It is a whole other type of college education you need to learn how to build something creative that is cost-effective."
But, SDCM always stays in line with its original vision and sticks with what it wants the message to be, said Duehren. "It is easy to let the opinions of other operators and designers sway you, but we are most successful when we stick with the plan," she said.
Keep Growing
Despite the difficulties, SDCM has not only attracted millions of visitors to its restaurants but also the interest of another well-established restaurant group in the county: the Cohn Restaurant Group. Owner David Cohn has been an investor in almost all the SDCM properties, including the former Aubergine in the Gaslamp Quarter and Analog Bar, both which have since closed. He's also helped finance Vin de Syrah, Kettner Exchange, The Grass Skirt and Good Time Poke.
"I was impressed by their combination of creativity, character and determination and thought that our group could help them by sharing our experience, expertise and systems," said Cohn about his decision to continuously work with SDCM, adding that the company's dual-concept approach was a major motivating factor for him.
"One of the keys to success in today's hyper-competitive hospitality environment is creating an offering that stands out from the crowd. A dual-concept approach adds great depth to a venue and gives guests another reason to return."
SDCM continues on a path of growth. Just two years ago, the company had a $1 million remodel done at Firehouse, which was a scary yet smart decision, said Spencer. He adds that every restaurant for the company, except for one, continues to increase in revenue year-over-year and that, overall, SDCM should see pretty similar figures in 2019 as it saw in 2018.
In the near future, Spencer said the group has its eyes set on North County, specifically Encinitas, for its next opening, as well as a new spot in Little Italy, with a goal of launching late 2019 or early 2020.