TRAVEL: PILOT SHORTAGE BRINGS PRACTICAL AND CREATIVE SOLUTIONS
Airlines Are Finding It Hard to Fill One Seat
Thursday, February 28, 2019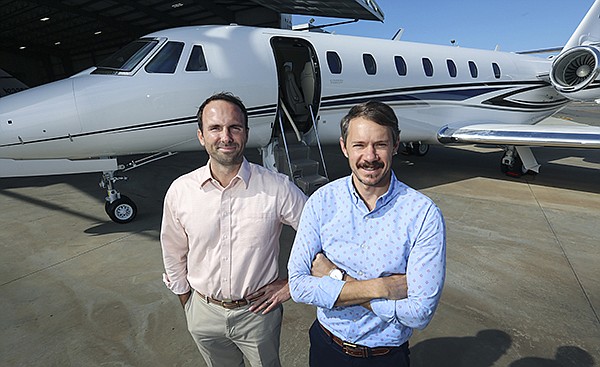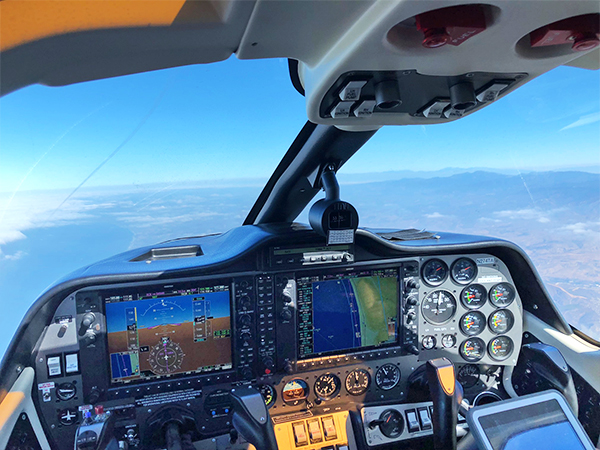 For charter services like Carlsbad-based Latitude 33 Aviation, it's both the best and worst of times. The economy is strong and business is booming, but Latitude, like many other companies in the aviation industry, must contend with a U.S. pilot shortage. "It's definitely something that every company has to deal with," said Casey Miller, Latitude 33's president and co-owner, himself a commercial pilot. "It's a great time to be in the business," Miller said, but the challenge is hiring and retaining pilots.
The shortage took hold within the past five years, and is attributed to a number of factors, including an increase in global demand for air travel, a dearth of trained pilots post-9/11 and post-recession, as well as a bulge in retirements by baby boomer pilots and changes in regulations requiring more flight time for entry level airline pilots, say aviation industry experts.
206,000 Needed
A forecast by aircraft manufacturer Boeing Co. shows North America will need 206,000 new pilots over the next 20 years, while the worldwide demand will be for 790,000 new pilots. A 2016 study by the University of North Dakota, which has a pilot training program, predicted a shortage of 14,439 airline pilots in the U.S. through 2026. The forecast takes into account new pilots joining the industry, industry growth, and pilots leaving for retirement or attrition.
In response to the shortage, regional carriers have ramped up pay and benefits for pilots, and major airlines are working with flight schools, colleges and the military to create innovative programs to develop and recruit flying talent.
Pilot Pay Climbing
Latitude 33, which operates some 800 charter and private jet flights per month with its stable of about 40 pilots, has had to up its game with regard to pay, quality of life and scheduling for its pilots. Pilot pay has gone up by about 30 percent over the past several years, said Miller.
In addition, he said, "We're giving pilots better schedules and more time off." This effort to be more competitive in recruiting and retaining pilots has paid off, as Latitude 33 did not lose any pilots in 2018 to competitors or airlines. Miller credits the working environment established by the company, as evidenced by employee job satisfaction.
Over the past 20 years or so, the attraction of a career in the cockpit has hit peaks and valleys. After 9/11, when air traffic fell, pilots were furloughed and their pay was cut. For a time, beginning pilots with regional airlines earned as little as $18,000 to $25,000 a year, causing many people to choose other career paths. Pay began to rebound several years ago, and today entry level pilot positions at regional airlines pay between $40,000 and $60,000.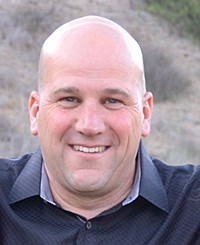 The Requirements
Beginners must first earn their private pilot's license, followed by training for instruments, multi-engine aircraft and other certifications. At 250 hours of flight time, they can be certified as flight instructors, said Bryan Simmons, president of San Diego-based Coast Flight Training. Instructors continue to accumulate flight time while being paid, leading to the 1,500 hours of flight time needed to earn an airline transport pilot certificate, required for all commercial airline pilots. (The threshold was raised about a decade ago from 250 hours, in the wake of a fatal commuter jet crash that was partially attributed to inadequate training.)
Typically, students spend about $80,000 to $90,000 on the flight training needed to land a paying pilot's job, the first step on the road to becoming an airline pilot, Simmons said. While a college degree is not required, a number of colleges and universities around the country offer aviation degrees that include flight training.
Switching to Planes
Simmons, a former Marine pilot, said his school has a number of programs intended to foster the development of new pilots. One is a partnership with Indian Hills Community College in Iowa, which allows students to earn college credits online, while working on their flight training in San Diego. Those completing the program earn associate's degrees.
Another program allows military helicopter pilots to transition to fixed-wing aircraft in three to six months. Simmons said about 400 pilots have gone through the program in the past two years. "It's been very successful," he said.
Coast is also one of four flight schools certified by American Airlines for its cadet program, which helps students obtain financing for their flight training, and also puts them on a path for jobs, first at a regional carrier, then at American, Simmons said.
Coast is based at Montgomery Field in San Diego, and also has schools in Texas and Alabama. In San Diego, the company has about 30 to 40 employees, roughly half of them flight instructors, said Simmons.
Mandatory Retirement
Under rules established by the Federal Aviation Administration, airline pilots must retire at 65, which will cause major airlines to lose thousands of pilots in coming years, said Robert Mann, an aviation industry analyst and former airline executive based in New York.
As experienced captains — who can earn in the high $200,000s — retire, that is creating a "chain reaction," as pilots move up the ranks from entry level through senior positions, he said.
It's a seller's market from the pilot's perspective, Mann said.
The problem is exacerbated by global demand, which brings foreign students to the U.S. for pilot training, thus filling available training slots, and lures U.S. pilots to Asia and other regions for premium pay, Mann said.
Pilot Pipelines
Major airlines have established employment pipelines with regional airlines — some owned by the majors — that act as a sort of farm system. Some of the so-called "flow through" agreements offer pilots with the regional airline a job with the major airline when they have gained a set amount of experience.
The pilot shortage, said Mann, has led to regional airlines declaring bankruptcy or even closing their doors. One example is California Pacific Airlines, which launched from McClellan-Palomar Airport in Carlsbad in November, but curtailed flights in December, citing an inability to hire enough pilots. In January, the airline furloughed its entire 90-person staff, and no date has been set for resumption of flights.
For now, it appears the pilot shortage is hitting regional carriers harder than the major airlines. For example, a spokeswoman for Alaska Airlines, which operates flights in and out of San Diego, said the company met its hiring goal for 2018, bringing on more than 300 pilots. And 2019 recruitment is "off to a great start," the spokeswoman wrote in an email.
Alaska has a program with Horizon Air, a regional carrier, to help pilots gain the experience and qualifications they need for a job with Alaska, as well as partnerships with a number of flight schools to enhance its pipeline for pilot development. The airline also recruits helicopter pilots transitioning from the U.S. military, in an effort to help them land jobs as commercial airline pilots.
Kathryn Creedy, a Florida-based aviation journalist and industry analyst, said that one of the casualties of the pilot shortage is smaller, regional destinations that have lost their airline connections. She noted that since the 1990s, the number of U.S. communities served by airlines has been cut in half, from 800 to 400.
"This has a huge economic impact on points that ... are no longer served because of the pilot shortage," Creedy said.
Reexamining Regulations
She suggested the aviation industry should examine regulations, such as the 1,500-hour rule for airline pilots, to allow pilots to be trained specifically for airline jobs more quickly and efficiently. Safety experts, she said, have concluded that the amount of hours is a less important metric than quality of training.
Another step to increasing the pilot pipeline could be moving away from college-based programs to vocational training for pilots, she said. "Those are societal issues that are just beginning to be discussed," she said.

Seeking diversity is also a way to develop more pilots for commercial aviation, said Creedy. She noted that only 5 percent or 6 percent of today's airline pilots are women. "Without women, Hispanic or black pilots, we will never get to where we need to be in recruiting pilots," Creedy said.
In spite of the challenges in recruiting pilots, aviation businesses such as Latitude 33 are thriving. 2018 "was a record year for us," said Miller, and, "2019 will be even better."
Changes in federal tax law spurred many wealthy Americans and companies to buy airplanes, said Miller, and his company's aircraft fleet grew by 30 percent in 2018. He doesn't foresee the pilot shortage putting the brakes on Latitude's growth.
"As long as we're willing to continue to keep pilots happy and recruit new pilots, we won't be parking any airplanes any time soon. That's not an option for us," Miller said.