CEO, TRI-CITY MEDICAL CENTER
SD 500: Steve Dietlin
Wednesday, February 27, 2019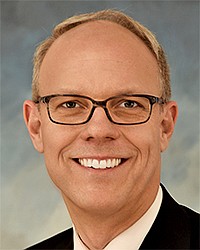 Steve Dietlin
CEO, Tri-City Medical Center
SD 500 recap: As CEO of Tri-City Medical Center, Steve Dietlin manages one of the largest public health care facilities in North County. He joined the Tri-City Healthcare District in 2013 and led a fiscal turnaround in 2014. He was named top executive in 2016. He started his career as an auditor with Ernst & Young, served as CFO at Doctors Community Healthcare Corp. and ran his own consultancy. He chairs the American Heart Association's San Diego North County Heart and Stroke Walk.
ALMA MATER
California State University Fullerton
NOTEWORTHY
He has been involved in health care since high school when he worked for a home health company.