Philanthropy: Mentors Honored for Their Life Changing Commitments
Wednesday, February 27, 2019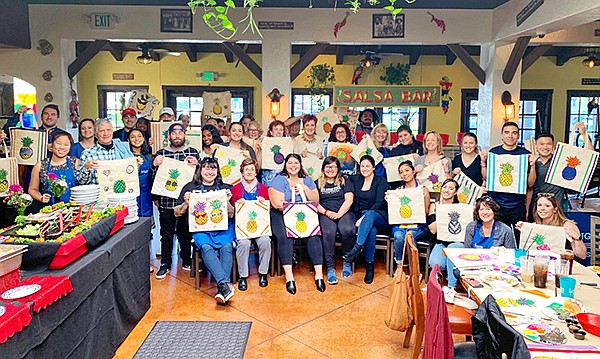 In honor of National Mentoring Month, Promises2Kids hosted a Mentor Appreciation Event, which brought foster youth and their mentors together at Rockin' Baja Lobster in Mira Mesa recently.
"This event brought so many youths closer to their mentors," said Jacqui Le, Promises2Kids Mentor. "… For about a year and a half, I've been mentoring Victoria who is currently a Guardian Scholar. Our relationship has become more of a big sister relationship as opposed to a mentorship."
Victoria Willis said: "She (Le) is like a big sister to me and is close to me in age. She is equally my friend as I am hers."
Of the 55 percent of former foster youth who attend college, only 8 percent will graduate nationally compared with the 80 percent of Promises2Kids Guardian Scholars who will successfully complete their education. Of these Guardian Scholars, over 90 percent will be first-generation graduates.
Promises2Kids' Guardian Scholars encourages foster youth to pursue higher education through community college, trade school or a university degree. This highly successful resource provides former foster youth with a partial financial scholarship along with mentoring support to assist them in adapting to and excelling in a higher education setting. Its programs include: Camp Connect, Guardian Scholars, Foster Funds and the A.B. and Jessie Polinsky Children's.