Tandem Diabetes Care Names New CEO
Tuesday, February 26, 2019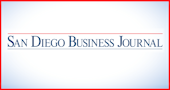 John Sheridan, an executive at Tandem Diabetes Care, will take over as CEO in March.
The appointment of Sheridan, who is Tandem's executive vice president and chief operating officer, was announced as part of fourth quarter earnings on Feb. 26. Tandem makes touchscreen diabetes pumps and mounted a comeback in 2018.
Sheridan will succeed Kim Blickenstaff, who will transition to a new position: executive chairman of the board. Board Chairman Dick Allen will become the lead board director, and board member Fred Cohen will not stand for re-election.
The company anticipates Sheridan will be nominated to fill the seat. He joined Tandem Diabetes Care in 2013. Previously, he was the chief operating officer of Rapiscan Systems, maker of security equipment and systems. Prior to that, he acted as the executive vice president of research and development and operations for Volcano Corporation, a medical technology company.
Blickenstaff has been CEO since 2007.
In fourth quarter results, Tandem reported $3.7 million in net income, versus an $11.4 million loss during the same period in 2017. The $3.7 million was on sales of $76.2 million, an 89 percent year-over-year increase.

"2018 was both extraordinary and transformative for our company, as we entered the year fighting for a place in the domestic insulin pump market and exited as a global leader in diabetes technology," said Blickenstaff in a news release.