So Many Menus, So Little Time
Tuesday, February 26, 2019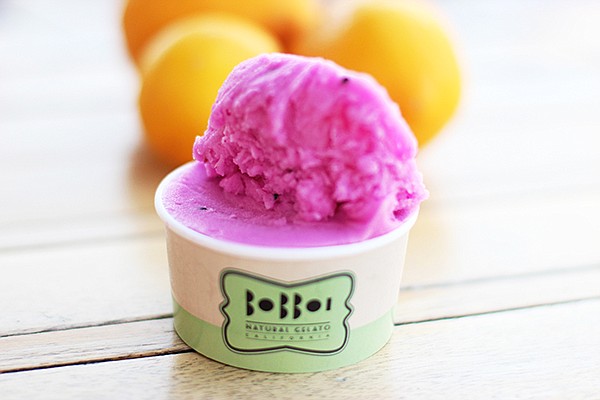 So far in 2019, San Diego County isn't running dry in terms of rain or in terms of food options.
From Farmer's Table to Toast Gastrobrunch, the region has seen a surplus of restaurants open since the year kicked off. Here is a roundup of some new spots and expansions in the San Diego market in the last couple of weeks.
LUNA GRILL
Luna Grill founders, Maria Pourteymour and Sean Pourteymour, are keeping up with their promise of opening multiple locations of the luxe-casual company-owned chain restaurants this year, and they have kicked the expansion plan off with the Mediterranean eatery's 49th location at Paseo Del Sur.
The new 2,600 square-foot flagship food spot showcases the latest iteration of the company's design sensibility, dubbed the "Luna Asteria," which is a combination of gold, silver and blue elements, and features a revamped menu. New items include the baja-med salad with fire roasted squash, house pickled red onions, housemade pita chips and cilantro pumpkin seed dressing; and the powerhouse lentil, which features olive oil cured tomatoes, organic rainbow carrots, halloumi bites and pomegranate dressing.
The Paseo location will also incorporate designated pick-up and to-go order areas to better serve the online ordering customer as well as third-party delivery services.
Founded in 2004, Luna Grill has locations throughout Southern California and the Dallas-Fort Worth area. A 50th location is already under development as part of Sycuan Casino's $226 million expansion. In 2015, the San Diego Business Journal reported Luna Grill had an annual revenue of $27 million. The company's target growth rate is 25 percent to 30 percent per year, or 10 to 15 new restaurants annually, according to the Pourteymours.
BLUE WATER SEAFOOD MARKET AND GRILL
Mission Hills' headquartered Blue Water Seafood Market & Grill, known for its fresh, organic offerings, has opened its second location, this time in Sunset Plaza in Ocean Beach. The new space, bigger than the original, features a full seafood market stocked with fresh fish, shellfish, smoked fish, lobster bisque and more as well as family-style seating inside and an outdoor patio with views of the Pacific Ocean.
The restaurant offers a customization option, through which patrons can pick their choice of fish and marinade to be prepared as a sandwich, a salad, a plate or a taco. A favorite so far is the track taco, with grilled wild Pacific shrimp marinated in chipotle butter, served on a corn tortilla and topped with mango slaw, melted cheddar, white and tomatillo sauce and avocado.
Prev Next