Sempra Grows 2018 Revenue By 4 Percent
Tuesday, February 26, 2019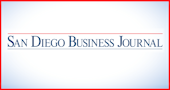 Sempra Energy released its 2018 financial results on Feb. 26, reporting earnings of $924 million on revenue of $11.69 billion. One year ago, it reported earnings of $256 million on revenue of $11.21 billion.
During the fourth quarter, it reported earnings of $864 million on revenue of $3.22 billion. The fourth quarter of 2017 brought $501 million of losses attributable to common shares, on revenue of $2.97 billion.
Separately, on Feb. 25, Sempra (NYSE: SRE) said it was moving forward in the process of selling its utilities in Peru and Chile.
With its earnings news, Sempra issued an extended statement from CEO Jeff Martin:
"Our strong 2018 operational and financial results confirm that we're on track to fulfill our mission to become North America's premier energy infrastructure company," Martin said. "Over the past year, we made significant strides in all aspects of our business. We expanded our Texas regulated utility platform with the acquisition of our majority interest in Oncor. Also, we delivered outstanding safety, reliability and customer service at our California utilities, while advancing our role in North America's liquefied natural gas (LNG) export market. Moreover, we executed our strategy to realign our portfolio to support our core mission. These results are a testament to our team's ability to deliver value to our owners."
Activist shareholders have called on Sempra to streamline its business.
Also on Feb. 26, Sempra said it expected its Cameron LNG plant in Louisiana to begin generating earnings in mid-2019.
Looking ahead, Sempra said it still expects to make $5.70 to $6.30 in adjusted earnings per share during 2019.