Tapestry Solutions Receives Weapons Planning Software Deal
Monday, February 25, 2019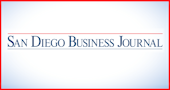 Tapestry Solutions Inc., an independent subsidiary of Boeing Co. based in San Diego, received a 10-year contract from the U.S. Air Force for Weapon Planning Software, also known as WPS. The indefinite delivery, indefinite quantity contract is worth a maximum of $259 million. The Air Force also placed an initial delivery order worth $356,000.
The contract provides for the development, enhancement and support of the WPS suite, which is a common component within the Joint Mission Planning System architecture.
The award, announced on Feb. 21, is the result of a competitive acquisition. The Air Force received two offers.
The Air Force Life Cycle Management Center at Eglin Air Force Base in Florida awarded the deal.
Shares of Boeing trade on the New York Stock Exchange under the symbol BA.