Philanthropy: Researcher Pays It Forward To Help in ALS Fight
Monday, February 25, 2019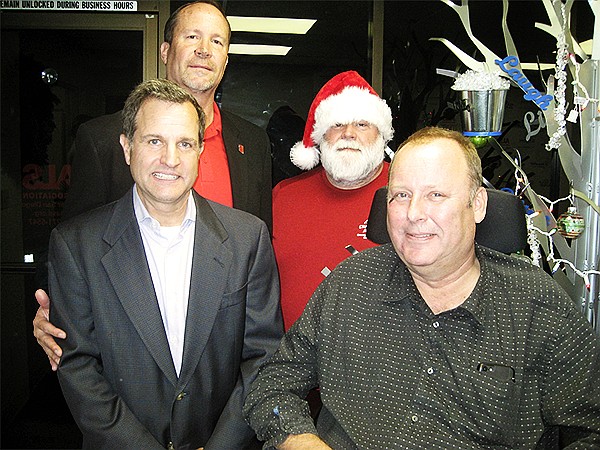 The ALS Association Greater San Diego Chapter has received a $125,000 donation from Paul Negulescu, senior VP at Vertex Pharmaceuticals Inc., which operates a facility in San Diego. Negulescu was one of five scientists recently honored with a Warren Alpert Foundation prize. The Warren Alpert Foundation, in association with Harvard Medical School, annually honors scientists whose research work has improved the understanding, prevention, treatment or cure of human disease. Vertex said Negulescu was honored for transformative discoveries in the fields of genetics, physiology, pulmonology and pharmacology that led to the development of life-altering precision-targeted treatments for the devastating multi-organ disease cystic fibrosis, or CF.
Negulescu, together with his longtime Vertex colleagues who contributed to the CF research, chose to donate the prize money to the ALS Association Greater San Diego Chapter in honor of their friend and colleague, Peter Grootenhuis, who is living with ALS, or amyotrophic lateral sclerosis, often called "Lou Gehrig's disease." Negulescu's donation to the ALS Association represented the entirety of the prize money received.
Steve Becvar, executive director of the Greater San Diego Chapter said its local outreach has grown to serve 50 percent more people living with ALS from two years ago and "this wonderful donation by Dr. Negulescu will help us to sustain this greater capacity for the foreseeable future. Visit alsa.org.