SDBJ Insider: Portfolium's Own Skill Set Draws Buyer
Sunday, February 24, 2019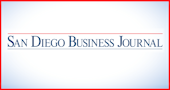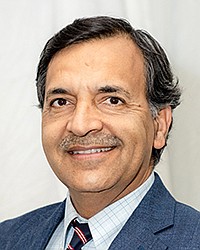 Portfolium, the San Diego company that offered a platform for students to build digital portfolios of their work, was sold Feb. 19 to Instructure Inc. (NYSE: INST), a Salt Lake City-based SaaS company that developed a platform for teachers. The deal was expected to close within seven days.
Since it was founded in 2014, Portfolium expanded to more than 3,600 institutions, including universities in the UC, Cal State and the California Community College systems, and raised more than $7 million in capital.
"We created Portfolium to connect learning with opportunity by enabling students to recognize, showcase, and articulate the skills and competencies they acquire along their academic journeys," Portfolium founder and CEO Adam Markowitz said in a news release.
• • •
The San Pasqual Band of Indians recently announced the election of members to serve on the tribal Business Committee.
Stephen W. Cope is the newly elected chairman. The tribe's General Council also elected Justin Quis Quis as vice chairman. Incumbent Secretary-Treasurer Tilda M. Green was re-elected, so was incumbent Council Delegate David L. Toler. Joe Chavez was elected to fill the remaining council delegate position.
The San Pasqual Band of Indians owns Valley View Casino & Hotel which is currently undergoing a $50 million expansion.
• • •
The San Diego Workforce Partnership has new digs in Kearny Mesa. The headquarters are now at 9246 Lightwave Ave., Suite 210. The organization funding and delivering job training programs was headquartered in City Heights for 15 years.
The move to new quarters was for a "simple reason: It'll allow us to save a lot in rent. That'll allow us to use those dollars to fund more services and to support more people in the community," said CEO Peter Callstrom in a recorded YouTube message.
The relocation is expected to save the organization $320,000 in rent in 2019 and $6 million over the next 15 years.
• • •
A recent survey by Mission Federal Credit Union shows a sizable majority of potential homebuyers reported that price is their biggest challenge with 31.1 percent saying their biggest fear is they'll never be able to afford to buy.
The credit union surveyed 400 San Diego residents between the ages of 24 and 55.
Nearly 70 percent of those surveyed were renters.
Staff writers Ray Huard and Elise Reuter contributed to this report.
Editor-in-Chief Vik Jolly can be reached at vjolly@sdbj.com or 858-634-4623.