PARTNER, I.D.E.A. PARTNERS LLC
SD 500: Pete Garcia
Sunday, February 24, 2019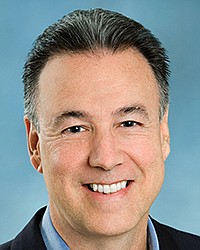 Pete Garcia
Partner, I.D.E.A. Partners LLC
SD 500 recap: Pete Garcia is a co-founder and partner in I.D.E.A. District. As an urban mixed-use project downtown, it is focused on innovation, design, education and the arts. Their first phase of the project, IDEA1, opened in late 2017. Garcia has been a builder, developer and engineer of major public and private real estate projects throughout the U.S., Mexico and Costa Rica. From 2005 to 2010, he consulted on projects for several nationally known companies including Walt Disney Imagineering. He has also led a major engineering and construction firm. Garcia is a past chairman of the San Diego Regional Economic Development Foundation and other civic and industry groups.
ALMA MATER
University of Florida
NOTEWORTHY
He was born in Cuba and arrived by himself in the U.S. at age 13.