Regents La Jolla Apartments Sold For $141.5M
Sunday, February 24, 2019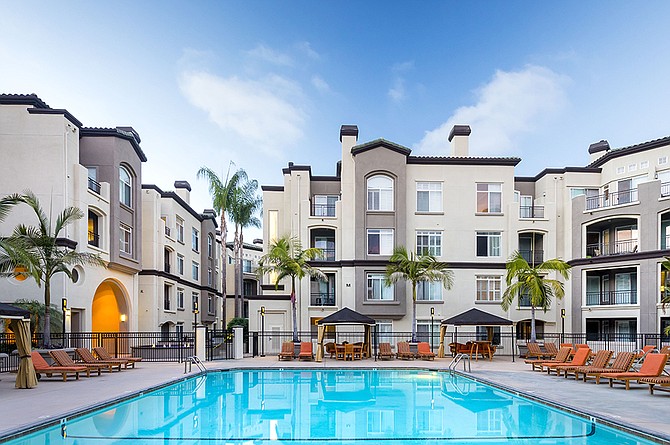 A UTC apartment complex, Regents La Jolla, has been sold in a transaction arranged by HFF.
The purchase price was $141.5 million, according to CoStar, a real estate listing service.
Raintree Partners bought the 333-apartment complex from LaSalle Investment Management, Inc.
HFF marketed the complex on behalf of LaSalle Investment Management and worked on behalf of the new owner to secure 10-year, fixed-rate financing with Pacific Life Insurance.
The HFF investment advisory team that represented the seller included Senior Director Hunter Combs and Senior Managing Director Sean Deasy.
Senior Managing Director Charles Halladay and Director Chris Collins were the debt placement team that represented Raintree Partners.
Regents La Jolla is comprised of nine four-story buildings and one single-story cabana building on a nearly 8.5-acre site.
The apartments average 966 square feet.
At the time of the sale, the complex was 96 percent occupied.
Completed in 2000, Regents La Jolla is part of a 574-home development that includes 241 condominium units that were not part of the sale.
"We view the acquisition of Regents La Jolla as a strategic long-term investment and a great addition to the 302-unit community we currently own within walking distance of Regents," said Ian Couwenberg, director of acquisitions for Raintree Partners.

Real estate reporter Ray Huard may be reached at rhuard@sdbj.com or 858-277-8904.