DINING: CONFLICT WITH FRANCHISEES SAID TO RATTLE POSSIBLE BUYERS
Jack Evaluating Strategic Alternatives, Sale
Sunday, February 24, 2019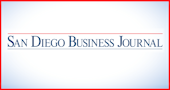 Jack in the Box Inc., the beleaguered burger chain, took the wraps off first quarter earnings Feb. 20, reaffirming its guidance of flat to 2 percent growth during the year ahead.
Revenue for the first quarter was $290.8 million, compared with $294.5 million in the same quarter one year ago.
Already slimmed down from its sale of the Qdoba fast-casual chain, the San Diego corporation mentioned that it was evaluating further strategic alternatives. While the company said it was discussing a sale with potential buyers, it offered few details, nor did it set a deadline for any sale.
Restaurant Business reported Feb. 14 that shares of Jack in the Box (Nasdaq: JACK) fell by more than 5 percent amid concerns about the company's growth. The publication cited a report on DebtWire, which stated that potential buyers of the restaurant chain were second-guessing themselves as a result of the company's dispute with its franchisees and its asking price.
Group Calls for CEO Ouster
Late last year, the Jack in the Box National Franchisee Association called for the termination of Jack in the Box CEO Leonard "Lenny" Comma, and the current leadership team, following a vote of no confidence. The franchisee group sued Jack in the Box for breach of contract in December.
Jack in the Box's share prices rose as high as 4 percent in after-hours trading on Feb. 20, after the company reported earnings per share of $1.31 in the first quarter of the 2019 fiscal year, which ended Jan. 20. The figure included earnings of 11 cents per share from discontinued operations.
Jack in the Box also declared a 40 cent per share cash dividend Feb. 20.
Value-Oriented Approach
"Same-store sales improved throughout the first quarter after we pivoted to a more value-oriented approach," Comma said in a prepared statement. Quick service restaurants are trying to bring in customers by offering deep discounts.
"While our strategy around value continues to avoid deep discounting — which we believe is not in the best interests of the long-term health of the brand — adding value with a bundled offer at an attractive price point allowed us to compete more effectively in this value-centric environment.
"Our long-term goals are centered around meeting evolving consumer needs, with emphasis on improving operations consistency and targeted investments designed to maximize our returns. We remain focused on balancing the interests of all our stakeholders, including our franchisees, customers, employees and shareholders."
Fiscal 2019
Looking ahead, the company said it expected EBITDA of $260 million to $270 million in fiscal 2019. EBITDA stands for Earnings Before Interest, Taxes, Depreciation and Amortization. Adjusted EBITDA for the quarter was $83 million in the first quarter, compared with $85.4 million in the same quarter one year ago.
An alternative to selling the company would be to increase the company's leverage, Jack in the Box said in a statement, adding that "in the absence of a strategic transaction, the company remains committed to implementing a new capital structure as soon as practicable. That capital structure could include, among other things, a securitization or bond issuance."