BIOTECH: WHY PAY MORE IS ONE COMPANY'S PHILOSOPHY
Special Report: Life Science Firms Show Increased Interest In North County
Thursday, February 21, 2019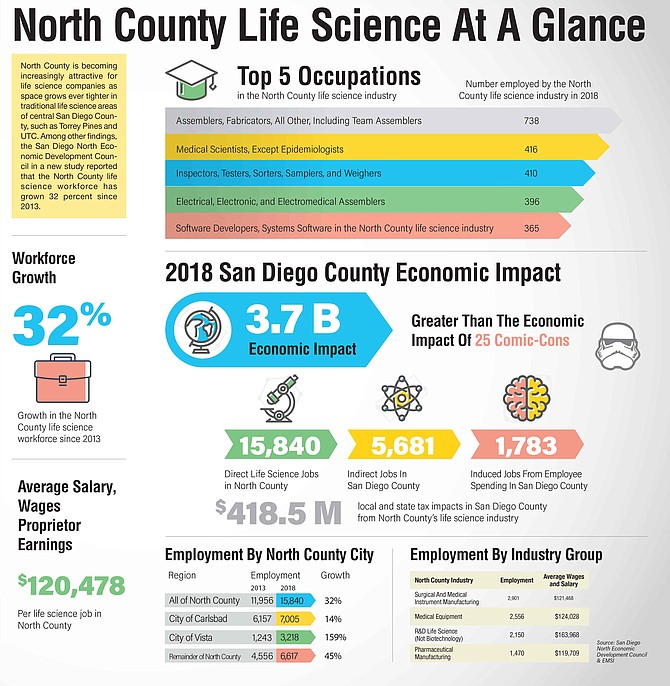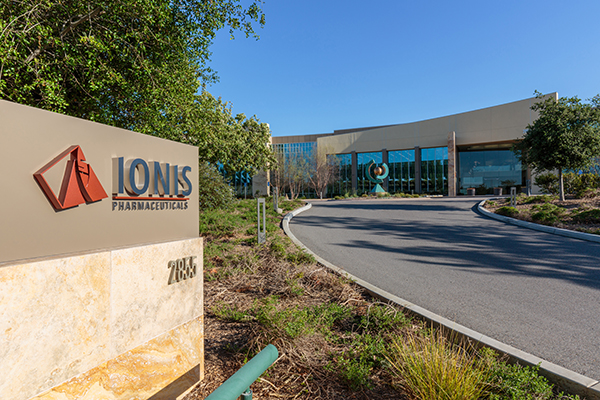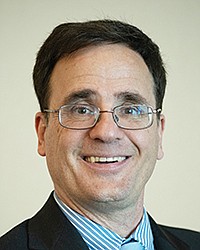 When Ionis Pharmaceuticals was looking for a new home, it chose Carlsbad over the more traditional sites for life science companies in central San Diego County.
"We moved here from the Sorrento Mesa, Sorrento Valley kind of area early on in our early days because we thought there was real opportunity in North County to grow," said Ionis Chief Financial Officer Beth Hougen.
"It offered reasonable pricing for homes and for business facilities. Buildings and lease were very reasonably priced. We felt our money would be better put toward advancing our science and building our technology rather than spending it on expensive real estate," she said.
The company recently celebrated its 30th anniversary.
"We've been in Carlsbad as our home probably the majority of those 30 years," Hougen said. "For life sciences, the Torrey Pines area is a natural location because you've got big research institutes in close proximity," she said, adding she's found no disadvantage being a little farther away.
Life science companies are showing increasing interest in North County, with Carlsbad and Vista topping their list of likely locations, according to a new study by the San Diego North Economic Development Council.
"It's one of the fastest growing clusters up here, along with aerospace and defense," said Erik Bruvold, CEO of the Economic Development Council.
"I think it will continue to grow. I think the challenge to sustain this growth rate is space," he said. "A challenge for North County is our business parks are running pretty full and there's not a lot of dirt to turn" for ground-up new construction.
Since 2013, the life science workforce in North County has grown by 32 percent, accounting for 15,840 jobs in the region in 2018 — up from 11,956 jobs in 2013.
Those jobs come with an average salary of $120,478.
By far, the biggest jump in employment came in Vista, which had a 159 percent increase in life science jobs, going from 1,243 jobs in 2013 to 3,218 jobs in 2019.
No other North County city came close to Vista in job growth, although Carlsbad accounted for nearly half of the overall life science jobs in the region — growing 14 percent from 6,157 jobs in 2013 to 7,005 jobs in 2018.
"They both have strong and vibrant business parks," Bruvold said.
Kevin Ham, Vista's economic development director, said life science companies have been drawn to Vista in part because rents are lower than in the core life science markets in central San Diego County and Vista is reasonably close to the border for companies that do business in Mexico as well as in the U.S.
"When it comes to the cost of space, Vista is a more affordable option than some other locations," Ham said.
The city also offers a "business friendly climate," Ham said.
Similarly, Carlsbad Economic Development Manager Christie Marcella said her city is welcoming.
"Our zoning is particularly flexible, where life sciences can house their corporate operations, their research and development, and manufacturing all in the same facility," Marcella said.
"The way that our business park is laid out is very attractive from a sales and marketing standpoint. When you're inviting potential clients, Carlsbad has a very impressive look and feel," she said.
Marcella said Carlsbad also is home to the region's only life sciences incubator — Bio, Tech and Beyond.
The incubator "allows life science companies to rent reasonably priced bench space to vet ideas that could go on to full prototyping and testing," Marcella said.
Having Bio, Tech and Beyond "lets smaller companies know that Carlsbad is a welcoming community for biotech startups," Marcella said.
For North County as a whole, Mesa College and California State University San Marcos have education programs geared toward life science, providing a ready pool of trained workers, Marcella said.
Surgical and medical instrument manufacturing accounted for the biggest share of North County life science jobs — 2,901 in 2018, followed by medical equipment companies with 2,556 jobs, research and development firms with 2,150 jobs and pharmaceutical manufacturing at 1,470 jobs.
The top five occupations among North County life sciences companies are assemblers and fabricators, medical scientists; inspectors, testers, sorters, samplers and weighers; electrical, electronic and electro-medical assemblers; and software developers and systems software.
Life science companies in North County include Vista-based Exagen Diagnostics that makes a blood test for managing rheumatoid arthritis among other tests, Ionis Pharmaceuticals headquartered in Carlsbad, which has several drugs on the market and has developed a potentially groundbreaking treatment for Huntington's disease in clinical trials, Thermo Fischer Scientific in Carlsbad that makes DNA-extraction kits, and Greenwich Biosciences, the U.S. subsidiary of United Kingdom-based GW Pharmaceuticals that supports commercialization of the first cannabis-based medication approved by the U.S. Food and Drug Administration.
In San Diego County as a whole, life science companies had a prosperous 2018 with indications that their strength will continue in 2019, said Grant Schoneman, managing director of the Life Sciences Group of JLL, a commercial real estate brokerage firm.
"Life science has kind of taken its place as one of the main real estate product types among institutional investors," Schoneman said. "It's become more of an accepted product type, along with the office, industrial and retail space."
Countywide, the life science industry has a $3.7 billion annual economic impact, according to the Economic Development Council study.
Cidara Therapeutics in Sorrento Valley is among the life science companies expecting to grow in 2019.
"2018 was a very exciting year for Cidara Therapeutics as we moved our lead antifungal product candidate, rezafungin, into phase three in the clinic and had exciting developments in our preclinical program along with continued growth," said Allison Lewis, the company's senior director of human resources.
"The concentration of life sciences expertise in the San Diego area is unparalleled and we expect that knowledge to continue to grow our burgeoning industry and benefit all of those in it," Lewis said.
Although life sciences have grown substantially in North County over the past five years, Schoneman said the central San Diego submarkets of UTC, Torrey Pines, Sorrento Valley and Sorrento Mesa are the more likely locations for the most growth in 2019.
"It's just kind of a proximity effect, of being close to the mesa, being close to UCSD (UC San Diego), being close to where people have been employed and had companies before," Schoneman said.
The three major landlords of life science property in San Diego County — Alexandria Real Estate Equities, BioMed Realty Trust and HCP — also don't have holdings in North County, Schoneman said, which puts North County at a disadvantage.
Real estate reporter Ray Huard may be reached at rhuard@sdbj.com or 858-277-8904