Dexcom Reports 53% Increase in Q4 Revenue
Thursday, February 21, 2019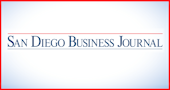 Dexcom in fourth quarter financials reported that revenue shot up 53 percent year-over-year to $338 million.
According to the glucose monitoring company, the increase was driven by growth in commercial and Medicare channels, as well as international markets.

Dexcom posted a net loss of $179.7 million, or $2.03 per share, for the quarter. That included a $217.7 million non-cash charge stemming from an amended agreement with Verily.
The company's net loss during the fourth quarter of 2017 was $9.4 million.
For the full year, revenue grew 44 percent over the prior year period to $1.032 billion.
"Dexcom achieved several landmark results in 2018, highlighted by the approval and launch of our G6 platform, strong growth that led us beyond $1 billion in annual sales, and an improved profitability profile that culminated in our first positive annual earnings on a non-GAAP (Generally Accepted Accounting Principles) basis," Kevin Sayer, Dexcom's chairman, president and CEO, said in a statement.