ResMed, Fisher & Paykel Settle Patent Infringement Litigation
Wednesday, February 20, 2019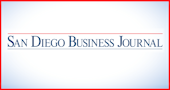 A wide-ranging patent dispute between San Diego-based ResMed and Fisher & Paykel Healthcare has come to an end.

The firms agreed to drop all ongoing infringement claims, while each company will pay its own attorney's fees, per a Feb. 20 announcement. Remaining terms are confidential.
The legal fight had played out across the world, encompassing various masks, devices and accessories to treat respiratory conditions. It escalated this summer when ResMed sought to ban the U.S. import and sale of select breathing masks from New Zealand-based Fisher & Paykel over patent infringement claims.
Separately, in October a German court ruled Fisher & Paykel masks violated ResMed patents. Fisher & Paykel itself had filed patent legal action against ResMed.
"I am pleased we were able to resolve these disputes. This agreement supports the best interests of ResMed, and all of our stakeholders, including patients, providers, physicians, and shareholders," said ResMed CEO Mick Farrell in a statement.
He added the company will "defend our intellectual property wherever necessary."
Fisher & Paykel Healthcare CEO Lewis Gradon said in a statement: "We are pleased to bring these disputes to a close and we appreciate the support of our customers and shareholders throughout the process."