Tourism & Hospitality: Cannabiniers Wants Piece Of The Pie
Tuesday, February 19, 2019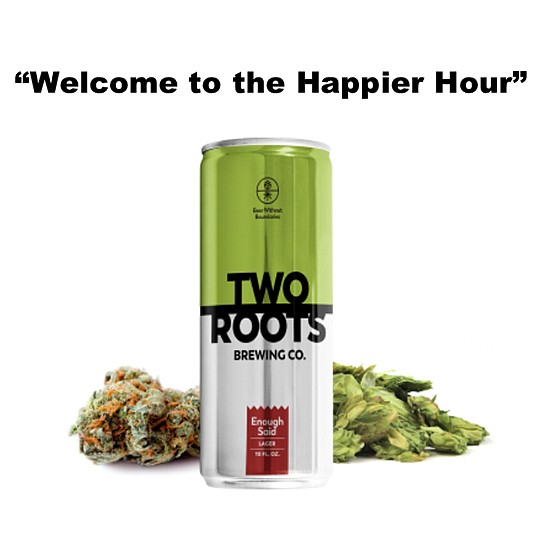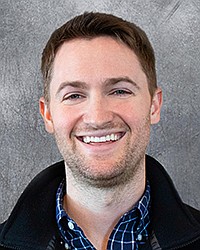 CANNABINIERS
President: Timothy Walters
Revenue: Projected $1.2 billion in 2022
No. of Local Employees: 35 corporate employees, over 300 nationally
Headquarters: Little Italy
Year Founded: 2016
Company Description: A cannabis brand management company
According to The State of Legal Marijuana Markets report, released mid-2018 by Arcview Market Research and BDS Analytics, the legal cannabis business in the United States is projected to be a $23 billion industry by 2022. And, Little Italy-headquartered Cannabiniers, a cannabis brand management company, wants a piece of the pie.
After releasing its non-alcoholic cannabinoid-infused craft beer, Two Roots Brewing Co., to the Nevada market last year, Cannabiniers rolled out its CBD and THC-laden beverages in California earlier this month; CBD is non-psychoactive, which means it will not get the user high, while THC is the main psychoactive component of the cannabis plant and does create a high. Two Roots is available for purchase in select medical marijuana dispensaries throughout the state, including in San Diego. As a result of its continual growth, by the time 2022 rolls around, Cannabiniers anticipates it will reflect at least 5 percent of the projected $23 billion, or $1.2 billion.
In 2016, California voters approved Proposition 64, making it the fifth state to legalize adult-use pot, following Colorado, Washington, Oregon and Alaska. The law, which went into effect on Jan. 1, 2018, means adults over the age of 21 in California can legally use, possess and share cannabis. The legalization of marijuana in California gave rise to a multitude of pot businesses across the state, like cannabis-themed paint classes and weed bike tours, among others.
On the federal level, marijuana is still illegal even in states that legalized it, so there is still some ambiguity to the law.
Much like other out-the-box, weed-inspired start-ups, Cannabiniers is hoping to penetrate the cannabis market not through the standard growing and selling of pot, but through everyday products already commonly consumed, according to Kevin Love, vice president of market activations for the company. In addition to Two Roots, Cannabiniers is proprietary to Just Society, a line of cannabis-infused cold brewed ice coffees and teas; Bask Essentials, hemp-derived CBD products like creams and bath bombs; and, the most recent addition, Creative Waters, which is a line of zero-proof cocktails that includes sparkling waters. All the CBD-based products are sold on the company's website, while everything else is available through dispensaries.
Founded in 2016 and with approximately 35 corporate employees, Cannabiniers uses its own patent-pending technology called nano-emulsion that uses a carrying agent to extract the cannabis oil and allows it to mix with liquids. It has a dealcoholization plant, which removes the alcohol from beverages like beer, in San Diego and will be opening some more in the Midwest and one on the East Coast, said Love, to be housed in the breweries that are soon to be acquired by the company.
Prev Next