Cubic Cash Dividend to Go Out March 12
Tuesday, February 19, 2019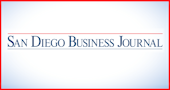 Cubic Corp. announced on Feb. 18 that its board approved a semiannual dividend of 13½ cents per share. The dividend is payable on March 12 to shareholders of record on March 1.
The payment continues a string of cash dividends that stretches back to 1971.
Cubic's board held its annual meeting Feb. 18.
In other news, Cubic (NYSE: CUB) announced that it named Kevin Eagan as senior vice president and chief digital officer. Eagan was previously chief digital officer for IBM Global Services.
In a prepared statement, Eagan said that "a digital growth pivot at Cubic will ignite an era of innovation and prosperity for customers, shareholders and employees."
Cubic offers technology for U.S. and allied militaries, as well as technology for state and local transportation agencies.