STARTUPS: SAN DIEGO ACCELERATOR TEAMS UP WITH VIASAT, CUBIC FOR PROGRAM
New EvoNexus Round Targets Defense-Tech
Monday, February 18, 2019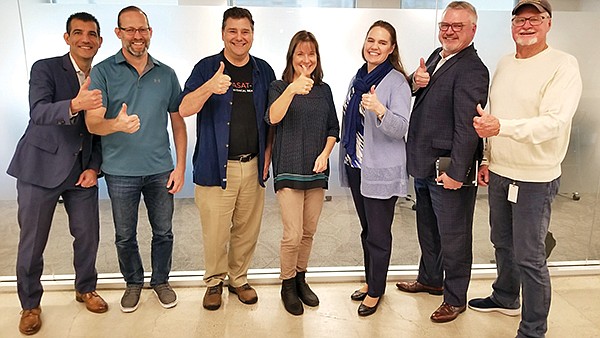 San Diego tech accelerator EvoNexus has gained a new corporate backer. Cubic Corp., a San Diego company that develops defense and transportation systems, will join the accelerator for the first time to launch an application round with Viasat Inc.
While EvoNexus has historically opened its application rounds to tech startups of all kinds, the company has also begun holding targeted application rounds appealing to a few particular sectors. For the current cohort, EvoNexus is seeking startups with technologies in cybersecurity, cloud computing and data analytics, which fall under Cubic's and Viasat's areas of interest. In exchange, the two companies may offer mentorship, funding and potential opportunities for strategic partnerships.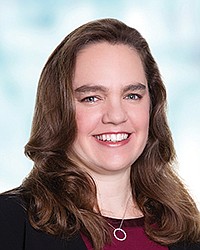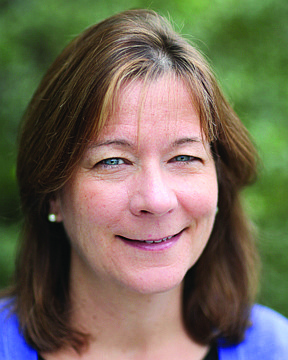 "This is the first time we've ever done this," EvoNexus CEO Rory Moore said. "(Cubic and Viasat) both have products in the DoD space and the commercial space. They're very similar companies in many ways. We partner with them to help them find new technologies and new startups in areas that they can't really grow in-house."
Viasat has been a major partner for EvoNexus since 2015, along with longtime corporate sponsors Qualcomm Inc. (Nasdaq: QCOM) and the Irvine Co. Through the partnership, Viasat (Nasdaq: VSAT) has invested in EvoNexus startups and used their products in its test networks.
While Viasat executives had helped select and mentor startups in the past, this year, they will have more of an involved role.
"In this round, it's more of that — more engagement with the startup companies," said Kristi Jaska, vice president of engineering for Viasat. "The partnership brings a lot of energy to the round. Having us both here as sponsors, we're hoping to attract interesting companies."
Jaska and Viasat's chief operating officer, Rick Baldridge, will help pick applicants that might match the company's interests. Cubic's senior vice president and corporate senior adviser, retired Vice Admiral David Buss, and the company's vice president of corporate engineering and innovation, Melanie Hagerty, will field Cubic's candidates.

Opportunities For Both Companies
Both Baldridge and Buss are on EvoNexus' board, with Baldridge serving as chairman.
"Given that this is our first year with EvoNexus, we're excited and thrilled to be part of this application round and working with Viasat," Hagerty said. "We're just really excited about the aspects of discovering a startup that will be a strategic partner with us, and support our internal research and development programs."
In the past, Cubic (NYSE: CUB) has partnered with Connect, another local accelerator program, as well as engineering programs at San Diego's universities. Through EvoNexus, the company hopes to work with startups that are further along in their development.
Prev Next