Defense & Technology: Northrop Grumman Gets Fire Scout Work
Monday, February 18, 2019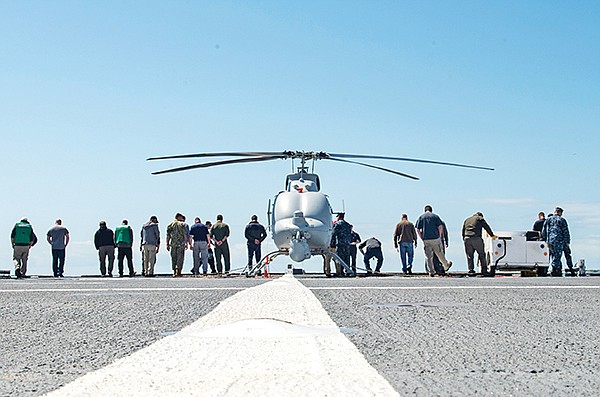 The U.S. Navy is buying five additional MQ-8C Fire Scout helicopters from Northrop Grumman Corp., as well as two lightweight fuel cells, under a $55.1 million contract modification awarded on Jan. 30.
Rancho Bernardo is home base for Northrop Grumman's unmanned and autonomous aircraft programs. One-third of the new Navy contract funds will be spent in the San Diego region. Work is expected to continue through summer 2021. The Naval Air Systems Command at Patuxent River, Maryland, awarded the deal.
The Navy operates the Fire Scout from its growing fleet of Littoral Combat Ships. The MQ-8C is the larger of two Fire Scout models. It has a range of 1,200 nautical miles and can stay aloft for as long as 12 hours, carrying payloads of 300 to 500 pounds.
Northrop Grumman (NYSE: NOC) is based in Virginia and has diverse businesses in San Diego. In Carmel Mountain Ranch, it produces radios for F-35 Lightning II Joint Strike Fighters.
In unrelated news on Jan. 31, the Navy awarded Northrop Grumman a $17.8 million contract modification, exercising options to buy more JCREW signal jammers. The company produces the electronics in Kearny Mesa. Special operations forces use JCREW to disable radio-controlled roadside bombs and quadcopter-carried devices. Work is expected to last through 2020. JCREW is more formally known as Joint Counter Radio-Controlled Improvised Explosive Device Electronic Warfare Increment One Block One systems. The Naval Sea Systems Command in Washington, D.C. awarded the contract.