Philathropy: Tea by the Sea Supports Artistic Expression
Sunday, February 17, 2019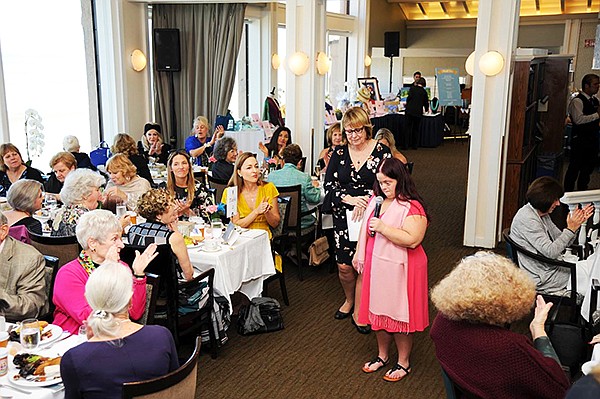 St. Madeleine Sophie's Center, or SMSC, partnered with The Marine Room to host the annual Tea by the Sea celebration recently. The event hosted 210 guests and raised more than $19,000 to fund SMSC's art program, where students can explore their creativity through a variety of artistic mediums at Sophie's Gallery.
This year, Maureen King and Angel Kleinbub served as honorary co-chairs and Garalyn Snow served as chair of the host committee.
SMSC is a nonprofit organization that serves more than 400 adults with developmental disabilities through nationally recognized, innovative programs. Its mission is to educate and empower individuals with developmental disabilities to realize their full potential. Developmental disabilities include autism, Down syndrome, cerebral palsy, and other cognitive disorders for which there are no cures. Visit stmsc.org.