Philathropy: Hardcore Fitness' Donation Is a Lifesaver and Life Changer
Sunday, February 17, 2019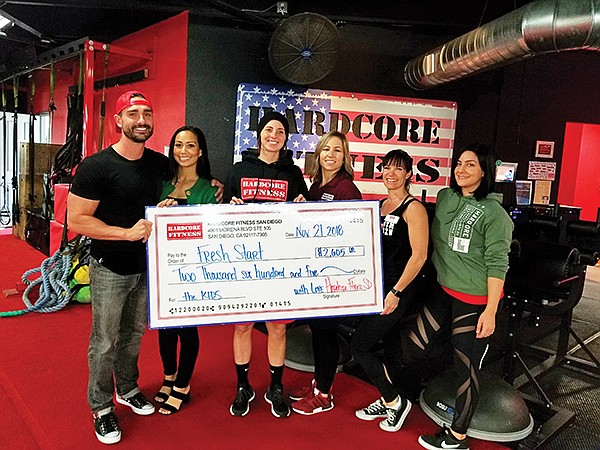 Hardcore Fitness San Diego donated $2,600 to local nonprofit Fresh Start Surgical Gifts to benefit kids with physical deformities. All proceeds will benefit the Fresh Start Medical Program that provides free-of-cost reconstructive surgery for infants, children and teens with physical deformities caused by birth defects, accidents, abuse or disease.
Fresh Start CEO Shari Brasher said: "Every dollar raised will help families affected by physical deformities obtain the medical care they deserve."
Hardcore Fitness owners Tommy and Vanessa Reynolds said: "Knowing our donation will benefit families in need...is nothing short of rewarding."
Fresh Start has provided over $39 million worth of free medical services since 1991. One hundred percent of donor contributions to Fresh Start goes directly to the medical program. Visit FreshStart.org.