DINING: MILLENNIALS' DESIRE FOR EXPERIENCES BRINGS THEM TO LOCAL ESTABLISHMENTS SERVING ALCOHOL IN THE STYLE OF WHEN IT WAS BANNED
Drinking, Prohibition Era Style, Fuels Speakeasy Lookalikes
Sunday, February 17, 2019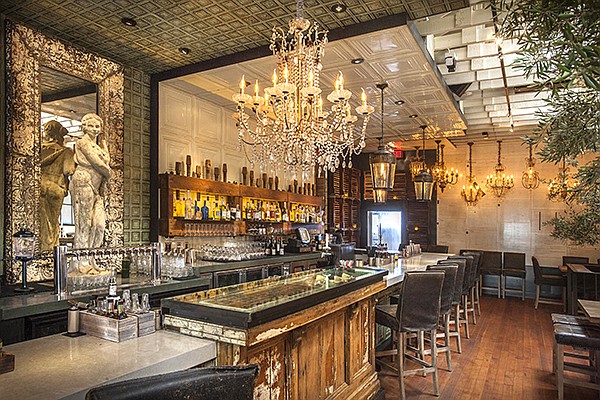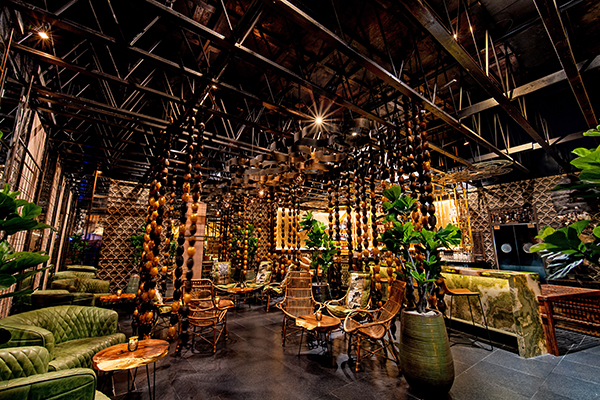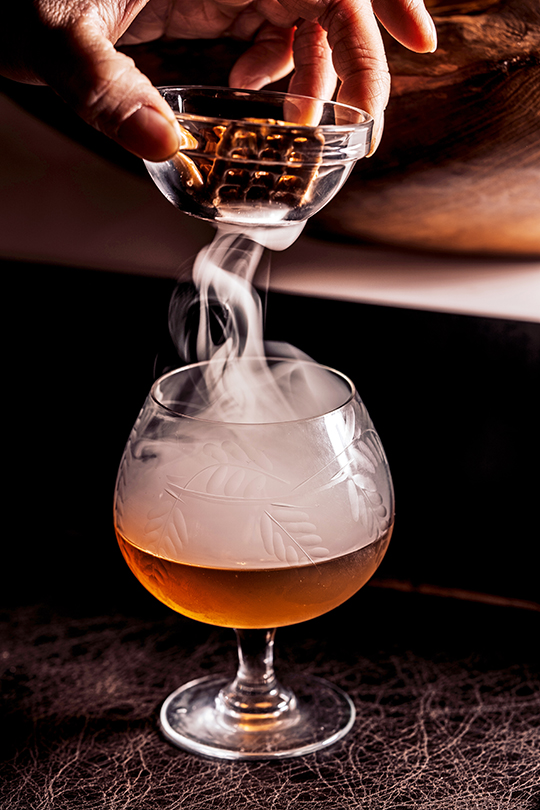 While alcohol is completely legal today, speakeasy-style bars are making a comeback. From UTC's Raised by Wolves to Kearny Mesa's Realm of 52 Remedies to Noble Experiment located downtown, San Diego has seen a bunch of them pop up around the county lately.
While most have kept the essence of traditional speakeasies through beautiful décor and design and overall "hidden" aspects — some have secret entryways and others don't have signs out front — the modern-day speakeasies aren't emerging as places for indulging in illicit alcohol drinking. Instead, today's tucked-away bars are becoming trendy not only because they provide artfully crafted cocktails, but because they also individually offer an atmosphere of exclusivity and experiential activities desired by millennials. As a result, the bars hidden in plain sight — some owned by the biggest restaurant groups in the city — are becoming the coolest and among the most lucrative joints around town.
Vin de Syrah, located in the Gaslamp Quarter and owned by SDCM Restaurant Group, was one of the first speakeasy-styled bars to open in San Diego in 2009 and offers the same type of secretive ambiance speakeasies of the past were known for. Owner and operator Matt Spencer said the bar is located below ground and has a hidden door that "feels like you're walking into a shady subway station."
"The idea of people physically interacting with the space creates not only a fun moment but a great story the next day," he said. He added that although one of the company's smaller establishments, Vin, at 5,000 square feet, has one of the highest return on investments for SDCM and makes the most money per square foot out of all the company's properties. Vin de Syrah has a revenue of $3.5 million a year, Spencer said.
Cris Liang said his speakeasy-like establishment, Realm of 52 Remedies, opened late last year and located in Kearny Mesa, has been booked up to three weeks out. He also said the wait for Common Theory, his brewhouse through which patrons must walk to get to Realm of 52 Remedies, is sometimes backed by up to two hours, which entices people to go to the apothecary-styled venue, resembling a Chinese herbal shop, for a drink or three.
"It's obscure and tucked away, but it's got that allure from our design direction to our cocktail and food program," he said of the location. Plus, patrons get the aroma of the jars with Asian-inspired ingredients in them, reminiscent of Chinatown in major cities like Los Angeles and San Francisco, said Liang.
Although it is too soon to say what the annual revenue for Realm of 52 Remedies will be, Liang did share Common Theory has average annual sales of $2.2 million and hopes 52 can keep up with the momentum.
According to a 2014 report by Harris Poll on behalf of Eventbrite, this generation's interest and growing demand in real-life events is driving the progression of the experience economy. The data shows that more than three in four millennials (78 percent) would choose to spend money on a desirable experience or event over buying something desirable and 72 percent say they would like to increase their spending on experiences rather than physical things. "It is just not about the experience itself," the report states, "it is about sharing it with others as well."
Andrew Baker, marketing professor at San Diego State University, said the new versions of speakeasies are very much aligned with the desires of this generation.
"People today are increasingly seeking out that experiential component," he said, "even in things that are product-centric or service-centric — they are wanting to have an experience. Add to it that it makes consumers feel exclusive by making them feel like they are part of a secret. Speakeasies naturally fulfill a lot of the things that today's generation likes."
Baker adds the growth of craft spirits in the region has also organically led to the surge in speakeasy-like beverage places in the area. Mixed cocktails and high-end liquor are enjoying good sales and people are interested in these products overall nowadays, he said. Unlike the local craft beer scene, there is a big appetite for craft spirits, a market which is not quite saturated yet. "This creates a natural concept for a speakeasy, which features (tons of) fancy cocktails," Baker said.
The word "speakeasy" was first coined in the United States during the Prohibition Era, from 1920 to 1933, and was used to reference illegal drinking spots.
Back then, the 18th Amendment banned the manufacturing, transportation and sale of "intoxicating liquors." In the early part of 1933, Congress proposed the 21st Amendment to the Constitution that would eventually repeal the 18th. By the end of that year, Prohibition had come to an end
Jeff Pitroff, operations manager for Caché, a speakeasy-emulating bar located in the Hillcrest area founded in 2017 by the Cohn Restaurant Group, said witnessing a mixologist create a specialty drink is like watching a chef prepare a three-course meal via an open-kitchen concept in a fine-dining restaurant.
"People are interested in the spices and the herbs and the muddling and the overall creativity that goes into the making of a cocktail. It creates conversation and energy," he said. "We all work so hard that, when consumers spend money, they want to get the most out of it. It no longer is about how many drinks we can consume. It's about quality and the experience."
While he wouldn't share revenue figures for Caché, David Cohn, owner of Cohn Restaurant Group, said the Parisian-style craft cocktail bar, which is hidden within the company's Tacos Libertad restaurant and features a freezer door for an entrance, has brought more traffic to the not-for-profit taco shop, "thus, generating more money for our local charity partners."