AMN Healthcare Reports Fourth Quarter Results
Sunday, February 17, 2019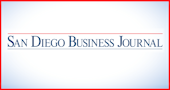 AMN Healthcare recently reported $529 million in fourth quarter revenue, a 4 percent year-over-year increase.
San Diego-based AMN is the country's largest health care staffing agency.
The lion's share of revenue -- $329 million – came from travel nursing, according to AMN. About $82 million in revenue flowed from "locum tenens solutions" – or temporary physicians, a category down 24 percent compared with the prior year period on account of falling volumes.
"In the near term, restoring the performance of our locum tenens segment is our top priority," CEO Susan Salka said in a news release, adding the company is aggressively hiring new sales talent in the area.
The segment "other workforce solutions" represented $117 million in revenue, a 48 percent year-over-year increase, largely because of an acquisition last April, AMN stated.
The company posted net income of $36 million, or $0.74 per diluted share, versus $41 million, or $0.84 per diluted share, in the same quarter last year.
AMN reported $50 million in income from operations, compared with $53 million in the same quarter last year.
"We remain optimistic about the long-term growth of our business and the strategic investments we are making to deliver differentiated value to our customers and healthcare professionals, which we believe will be more visible in our performance in the second half of 2019 and beyond," Salka said.