SD 500: Navid Alipour
Thursday, February 14, 2019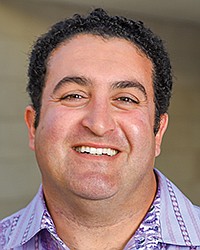 Navid Alipour
Managing Partner, Analytics Ventures
SD 500 recap: Navid Alipour is co-founder and managing partner of Analytics Ventures, a dedicated fund operating under a venture studio model co-founding companies in the AI & Machine Learning space. Analytics has established internships with every local major higher-learning institution. One of the AI companies Analytics co-founded, CureMetrix, has been recognized as one of the best companies in the health care space applying AI. In all, Alipour estimates he has raised $124 million and created $1.8 billion in value.
Alma Mater
UC San Diego, University of San Diego
Noteworthy
He is working with The San Diego Foundation to increase charitable gifting of private stock by those in the startup world.