FINANCE: COMPANY IS ABLE TO AVOID HARSH PENALTIES FOR DELINQUENCIES
Credit Data Analytics for Zebit's Lending Model
Thursday, February 14, 2019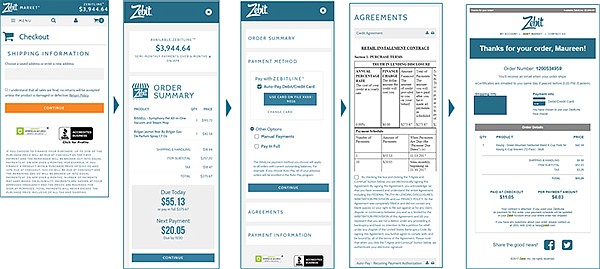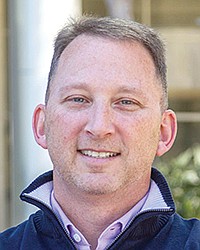 An under-the-radar San Diego e-commerce startup is looking for creative solutions to provide credit for underbanked customers. The four-year-old company, Zebit, plans to hit $100 million in revenue this year after selling $45.5 million last year, and is on-track to reach profitability in December.  
Zebit was spun out of San Diego financial services company Global Analytics in 2015, though it no longer has any affiliation with the company. As a separate entity, it has raised $39 million in funding to date, with investors including Route 66 Ventures, Crosslink Capital and Wildcat Venture Partners.  
After working with Global Analytics, Zulily and a number of private equity firms, Marc Schneider decided to co-found Zebit as a way to level the playing field for underbanked customers.
The idea dated back 40 years, when Schneider grew up supporting his mom and working the night-shift at a Coca Cola plant.
"This comes deep from when I was a kid in Arizona and we didn't have any opportunities, we had nobody to turn to. You take out a loan, you go to a Rent-A-Center. It hasn't changed," he said. "Even though I've worked all over the world, this idea is something that has been top-of-mind for the last 10 years. How do I build a company that has lasting memory for the customers and the employees?"
80 Brands to Choose From
Zebit's online marketplace lets its customer shop for electronics, furniture and clothing from 80 popular brands. But unlike Amazon, the company allows its users to pay for their purchases over a six-month period. It doesn't charge late fees or interest, it doesn't check individual credit scores, and still manages to keep the lights on.
Schneider, who is also the CEO, said there's no catch, but many of Zebit's shoppers are used to there being one. Most of its customers have little credit history or scores of 550 or below, leading to fewer purchasing options.
"There are a lot of bait-and-switch options that have been going on for years," Schneider said. "It's incredible, the lack of innovation in this space, and the continual predatory aspect of the options out there that make consumers suffer."
For example, customers who make purchases through rent-to-own furniture stores end up paying significantly more than the cost of the original item. Interest-free financing promotions for electronics products might sounds like a good deal, but if the bill isn't paid for in full in the allotted six-to-12 months, they're hit with a charge for all interest accrued up until that point.  
Prev Next