Qualcomm Spins Off Wireless Car Charging Tech
Wednesday, February 13, 2019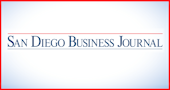 Qualcomm Inc. quietly spun off its wireless electric vehicle charging assets on Feb. 11. WiTricity, a Watertown, Mass.-based company, bought Qualcomm Halo's intellectual property assets, totaling up to 1,500 patents and patent applications related to wireless charging.
In exchange, Qualcomm will retain an undisclosed minority stake in WiTricity.
Qualcomm Halo's technology allows electric vehicles to wirelessly charge by parking over one of its wireless charging ground pads. In addition to the convenience of no longer needing to plug in electric vehicles, the technology will also be useful for charging autonomous electric vehicles in the future.
"WiTricity's wireless charging technology is key to the future of mobility which is clearly electric, and increasingly shared and autonomous," WiTricity CEO Alex Gruzen said in a news release. "EV drivers and fleets demand a simple, effortless charging experience. Bringing the Qualcomm Halo technology into the WiTricity portfolio will simplify global interoperability and significantly accelerate commercialization."
Steve Pazol, advisor and former vice president and general manager of wireless charging for Qualcomm, said in a statement that bringing the technology under WiTricity's leadership will help give customers access.
Earlier this week, Qualcomm spun out another one of its business segments. The company sold its mobile health subsidiary, Qualcomm Life, to a private equity firm on Feb. 11.