Arcturus Therapeutics Regains Full Rights to Drug Candidate
Wednesday, February 13, 2019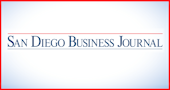 San Diego-based Arcturus Therapeutics on Feb. 12 reassumed full rights to its flagship drug candidate, after CureVac opted out of development plans.
Last year, the companies agreed to co-develop ARCT-810, intended for OTC deficiency, a genetic disorder that can cause vomiting, lethargy or even death if untreated. CureVac elected to walk away from the drug.
Arcturus said preclinical development of ARCT-810 remains on track, including plans to file an investigational new drug application, or IND, in the fourth quarter. An IND permits testing in humans.
Despite CureVac dropping ARCT-810, Arcturus said the companies would continue their partnership. In 2018, they announced a pact to discover, develop and commercialize molecular therapy drugs.
"Importantly, Arcturus has the resources and expertise to advance this program into the clinic," CEO Joseph Payne said of ARCT-810. "We look forward to our continued collaboration with CureVac."
Payne last spring prevailed in a proxy fight at Arcturus, which culminated in the appointment of four Payne-backed board members, who voted to put him and another ousted executive back in control.