Sempra to Sell Wind Assets for $551M
Tuesday, February 12, 2019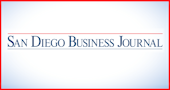 Sempra Energy said on Feb. 12 that it has agreed to sell its wind generation assets to American Electric Power for $551 million in cash.
"The agreement to sell our U.S. wind assets along with the previously announced sales of our U.S. solar and natural gas storage assets are expected to generate approximately $2.5 billion in cash proceeds to support our growth plan as we strive to become North America's premier energy infrastructure company," said Joe Householder, president and chief operating officer of Sempra Energy, in a prepared statement. "The timing of these asset sales is important as we look to redeploy new capital into important growth at our U.S. utilities where we are improving the safety and reliability of electric and gas service."
Credit Suisse and J.P. Morgan are serving as Sempra Energy's lead financial advisers on the sale, while Latham & Watkins LLP is serving as its legal adviser. The sale is expected to wrap up in the second quarter of the year.
Many of Sempra's wind assets are held jointly with BP Wind Energy.
Shares of Sempra trade on the New York Stock Exchange as SRE.