Constructing A Legacy: Experience, Bonds Are Building Materials Of Family Business
Tuesday, February 12, 2019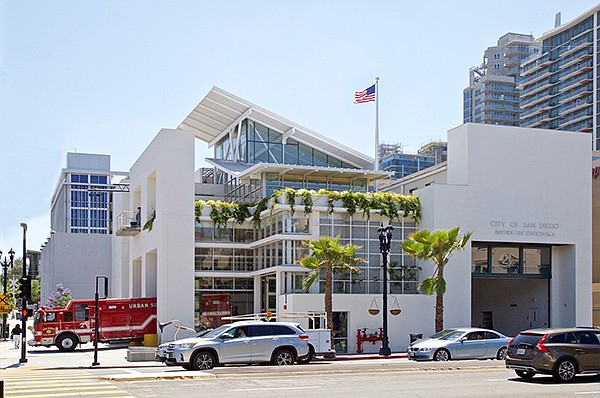 BARNHART-REESE CONSTRUCTION INC.
CEO: West Reese
Revenue: $31.7 million gross in 2017; $30.9 million in 2016
Number of local employees: 40
Headquarters: Rancho Bernardo
Year founded: 2008
Company description: Family owned builder specializing in civic, design-build, education, energy efficiency, industrial/commercial and modernization projects.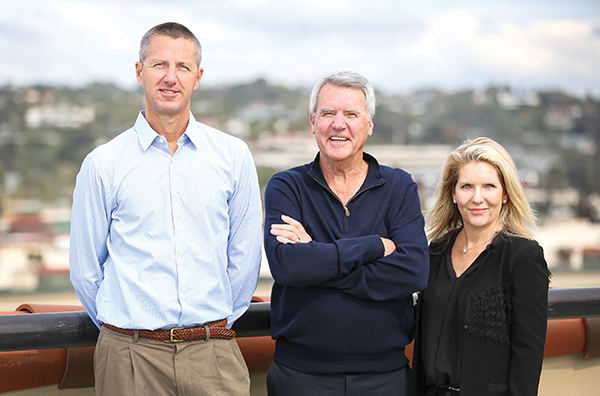 In 1983, Doug Barnhart created what became San Diego's biggest home-grown construction company — Douglas E. Barnhart Inc. Then, in 2008, he sold it when he was diagnosed with prostate cancer.
But Barnhart's daughter Tami Barnhart-Reese had grown up in the company, and she and her husband, West Reese, weren't ready to get out of the business. Tami was vice president of marketing and West was vice president for fixed equipment assets when Barnhart sold the company.
"This is kind of what I knew and I've been around it for a long, long time," said Tami, who recalls spending time in the office with her father as a young child and working summers there as she grew older. As it turned out, Barnhart wasn't ready to call it quits either after he sold his original company, so he created a new one, run by Tami and West with Barnhart's help.
"I don't think I'm going to retire. I think my wife has accepted that," said Barnhart, 73.
The new company — Barnhart-Reese Construction Inc. — will be his legacy, Barnhart said.
He also formed a development company with Tami and West — Makena Medical Buildings LLC.
Family Tradition
Barnhart is still involved in the Barnhart-Reese Construction company in a kind of emeritus role. He's stepped back from its day-to-day operations, leaving that to Tami and West, who are grooming their two sons — Cole, 10, and Jake, 15, — to step into the family business should they want it as a career.
Tami said it's the boys' choice, but Doug Barnhart is betting that they'll join the family business.
"I hope my grandsons do come into it because what you're supposed to do as a parent is get these young ones ready for the world," Barnhart said. "They will come. They'll come for one basic reason. This is where the money is."
Standout Projects
Barnhart's original company built many of San Diego's most recognizable projects, including enhancements to the San Diego Convention Center Sails Pavilion, Tony Gwynn Stadium at San Diego State University, and Terminal 2 at San Diego International Airport.
The company also was part of the team that built Petco Park.
It took several years for Barnhart-Reese to establish itself after it was formed in 2008. That included reclaiming the Barnhart name.
When Doug Barnhart sold his original company to the Texas-based Balfour Beatty Construction Co., Barnhart said part of the deal was that he couldn't use his name in any new company he formed, and that he couldn't compete directly with Barnhart Balfour Beatty for five years.
Instead, the legacy company was initially called J. Reese Construction Inc. — the "J" was a nod to Tami and West's older son.
When the prohibition on using the Barnhart name, expired J. Reese Construction was renamed Barnhart-Reese Construction, with Barnhart as chairman, Tami as president and West as CEO.
Barnhart-Reese has completed or is working on several major projects, including a new wastewater purification system at the Del Mar Fairgrounds, a cancer center at Sharp Chula Vista Hospital that bears Barnhart's name, and the Bayside Fire Station Number 2 for the city of San Diego.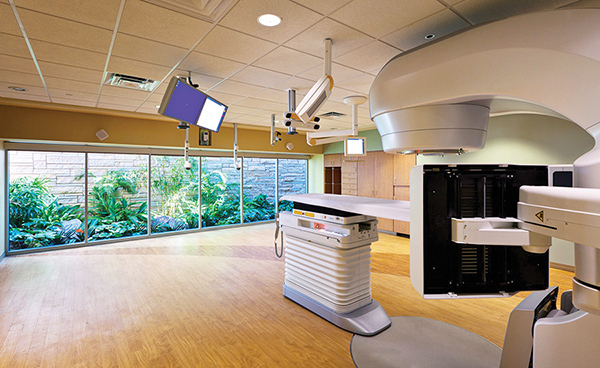 "I couldn't ask for a more cooperative contractor," said Daniel Kay, principal engineer with Civic San Diego, which was the developer on the fire station.
"All of the projects that Civic San Diego does have to go through a public bid, so I'm stuck with the lowest bidder. Fortunately, they were the low bidder on this project," Kay said. "They did a really good job and the project was a success in my mind."
Professional Recognition
One of Barnhart-Reese's projects — the Skyline Hills Branch Library in Paradise Hills - was named one of the best construction projects for 2017 by the Associated General Contractors of America.
The company also has several ongoing projects with the Navy, including the $8.1 million renovation of the historic Building 158 at Naval Base Point Loma, the $12.6 million renovation of two barracks buildings at Naval Air Station North Island and the $7 million renovation of two buildings at Naval Base San Diego.
Although it wasn't the only factor, Barnhart said the cancer diagnosis was one reason he decided to step back from Douglas Barnhart Inc.
"I had a pretty good outcome," Barnhart said, but, "it does change you and your world a little bit. I actually started to look at trees when I drove to the office."
Barnhart said his wife, Nancy, also was ready to move on. She was a board member of Douglas Barnhart, Inc. and ran the accounting department for more than 20 years. She is a board member of Barnhart-Reese but is not involved in daily operations.
With about 40 employees, Barnhart-Reese is nowhere near as big as Douglas Barnhart Inc., which Barnhart said had a staff of about 600.
$36.5M in 2018 Projects
Still, Barnhart said Barnhart-Reese completed about $36.5 million in projects in 2018 and has an additional $120 million of projects under contract.
Tami and West said they want Barnhart-Reese to continue growing, but said it's not likely to get as big as her father's original company.
"As with my father's company, we intend to grow BRC organically and systematically, with core values that focus on the benefits of a San Diego-based firm providing construction services that cannot be matched by large firms from outside of our region," Tami said.
Citing the Skyline Hills Branch Library and the racetrack water purification projects as examples, Tami said, "We're kind of into some interesting projects, some that are kind of good for the community and serve the community."
Their goal is to establish Barnhart-Reese as "a local, family owned firm" that can compete with big national companies for major San Diego projects.
'Family Environment'
"It's kind of a nice, family environment," West said.
Just as Barnhart and Nancy worked together at Douglas Barnhart Inc., Tami and West have adjoining offices in Barnhart-Reese's Rancho Bernardo headquarters and West said their sons often spend time in the office, just as Tami did with her father.
"You will not believe the message that sends throughout the company. The message is, we're working," Barnhart said.
Real estate reporter Ray Huard can be reached at rhuard@sdbj.com or 858-277-8904.