Students Take Active Role In 'Repairing the World'
Sunday, February 10, 2019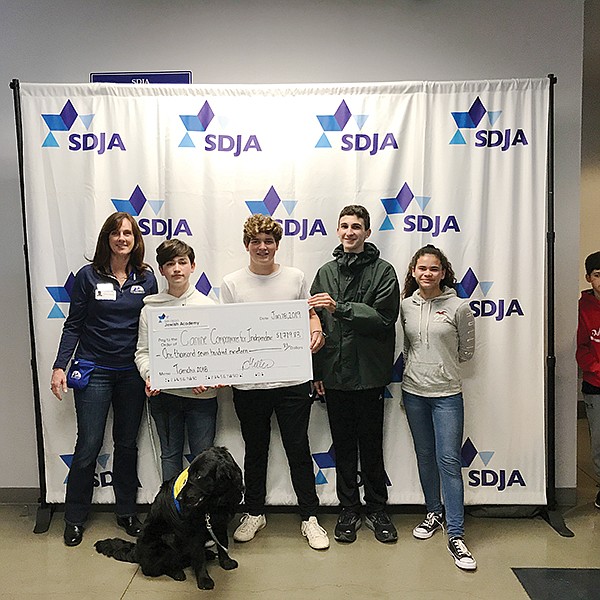 Students from the San Diego Jewish Academy recently presented more than $7,000 of their Hannukah charitable project that reflects the Jewish value of Tikkum Olam or "Repairing the World." As many children are excited to receive presents during Hannukah, SDJA students focused their time on giving back to their community and beyond. 
"It was a way for everyone to learn about Tikkun Olam, the Jewish imperative to make a better world," Rabbi Phil Graubart, director of the Advanced Institute for Judaic Studies at the San Diego Jewish Academy said. "We created a communal charity fund (the literal meaning of the Aramaic word "Tamchui") and we selected a number of nonprofits to receive the money."
Students and parents chose among the list, representatives from each nonprofit made a presentation, eighth-grade students presented to their fellow students and a vote was taken to select the finalists.
The organizations receiving the funds included: Friendship Circle, Care4Kids, Canine Companions for Independence, Lev Lalev (a girls' orphanage in Netanaya, Israel) and Make-A-Wish San Diego. The largest individual donation was given to Canine Companions for Independence, which won the school assembly vote.