SD 500: Trevor Callan
Sunday, February 10, 2019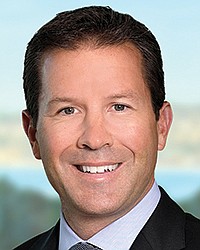 Trevor Callan
Managing Partner, Callan Capital
SD 500 recap: Trevor Callan co-founded Callan Capital with his brothers, Tim Callan and Ryan Callan, in 2007. He also is the Chief Investment Officer of the Callan Capital Investment Committee. He began his career in 1992 with Shearson Lehman Brothers and moved to Merrill Lynch, where he advanced to first vice president. He co-founded the Equinox Center and the Peers Network, which has raised more than $1 million for charity since 2009. The Callans celebrated their company's 10-year anniversary in 2017, and later that year opened a second office in Austin, Texas.
Alma Mater
San Diego State University
Fun Fact
Each June, he travels to a new destination abroad to live and work.