SD 500: Betsy Brennan
Sunday, February 10, 2019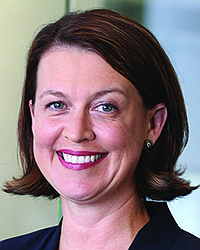 Betsy Brennan
President and CEO, Downtown San Diego Partnership
SD 500 recap: After six and half years away, Betsy Brennan returned to San Diego in 2018 to serve as president and CEO of the Downtown San Diego Partnership, the privately funded nonprofit that promotes and supports downtown's business community. The partnership employs upward of 50 people and represents nearly 400 members. Brennan previously worked as a council and policy representative and later chief of staff for then-council member Scott Peters. She is also a member of the Economic Development Corp Board of Directors and the San Diego Regional Chamber of Commerce Board of Directors.
Alma Mater
University of Richmond, University of San Diego
Fun Fact
She worked in the late 1990s as a legislative clerk for the U.S. House of Representative's Energy and Commerce Committee.