No Relief for Renters
Sunday, February 10, 2019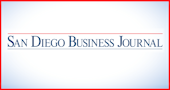 Investing in apartment projects continues to pay off throughout most of San Diego County with rents in most cities continuing to climb.
Within San Diego itself, rents were flat over the past month but are up 1.6 percent year over year, according to Apartment List, an online apartment listing service.
The median monthly rate for a two-bedroom flat in the city was $2,020 in January, well above the national average of $1,170.
Within the county, Carlsbad and Encinitas were tied for the highest rent at $2,460, according to Apartment list, with Oceanside not far behind at $2,300.
National City had the lowest median monthly rent at $1,340 for a two-bedroom apartment.