BIOTECH: FIVE S.D. COS. TRYING FOR LIVER THERAPEUTIC
NASH Race Has Room For Multiple Winners
Sunday, February 10, 2019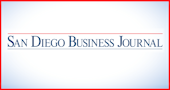 It's a market forecast to reach upward of $35 billion. And it's untapped — for now.
Viking Therapeutics and at least four other San Diego biotechs are fueling a race in nonalcoholic steatohepatitis, or NASH, a fatty liver disease without an approved medicine.
Biotech watchers anticipate a wave of new NASH medicines in the next few years. That's as promising drug candidates emerge from late-stage clinical trials.

Company executives and analysts said San Diego's concentration of biotechs couldn't resist such a hot space. As a catalyst to the scene, a UC San Diego research center aims to boost liver disease drug development.
Viking's Treatment
Locally, Viking is a high profile NASH drugmaker. Several pharmaceuticals outside the region are further along in clinical testing than the company. But Viking cast its liver drug as superior.
"I think we've seen a lot of examples of second, and third and fourth drugs with a better profile really capturing a meaningful share of the market," said Brian Lian, CEO of the 17-employee company.

In phase 2 trial results in September, Viking's drug hit a target of reducing liver fat and cholesterol. The company is planning a larger trial.
An outgrowth of obesity, NASH can cause liver cirrhosis, cardiac complications and liver failure. By next year, NASH is set to become the leading cause of liver transplants.
The Patient Pool
It's estimated some 3 percent to 12 percent of U.S. adults have NASH, while 30 percent to 40 percent have its cousin, non-alcoholic fatty liver disease, according to the National Institute for Diabetes and Digestive and Kidney Diseases.
NASH might seem like a jam-packed space with a flurry of mid- to late-stage drug programs. But the disease's complexity means treatment could involve multiple drugs.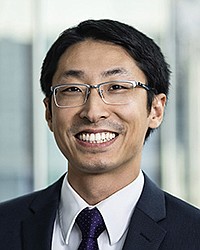 "The best comparison is diabetes, where patients are on several different drugs at the same time," said Andy Hsieh, an analyst with William Blair who covers Viking.
The appeal of Viking's broad drug — meaning the benefits appear to extend beyond the liver — is that a patient could potentially take fewer drugs or even one. But Hsieh cautioned against drawing conclusions until a larger clinical trial.
In a September research note, he said Viking's phase 2 data appeared better than competitor Madrigal Pharmaceuticals, though prefaced that clinical trial comparisons come with caveats.
Pennsylvania-based Madrigal released NASH data a few months before Viking.
But pharmaceutical Gilead and Intercept could have first crack. In the first half of the year Gilead is expected to report results of two late-stage NASH studies, or phase 3. Intercept's phase 3 clinical trial is poised to read out in quarter one.
At the end of phase 3 a company can request drug approval.
Testing for NASH
Market penetration looks to be arduous. Many doctors are unaware of NASH. Even if they are, diagnosis often requires a biopsy — removing a small piece of liver tissue for examination.
Less invasive tests are in development, including at UC San Diego Health's Nonalcoholic Fatty Liver Disease Research Center. But Hsieh said such a test isn't slated for release near term.

Along with better testing, the UC San Diego center wants to better grasp the disease — and develop treatments where none exist.

NASH can spur a wide range of health issues, like inflammation or fibrosis. So drugmakers are attacking the disease from varying angles. They're also targeting various phases.
Drugs for advanced stages — when liver failure is more probable — are more likely to win over insurers, analysts said. San Diego's Conatus Pharmaceuticals is betting that will be the case.
The company's lead drug candidate, emricasan, is being evaluated on whether it could help cirrhosis patients survive while waiting for a liver transplant, or even improve their condition so they no longer need a transplant.
Value Proposition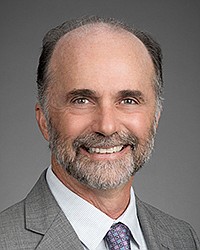 Conatus CEO Steven Mento said higher diagnosis rates — and more data — in later-stage liver disease make reimbursement an easier sell.
"Getting payers to look at the value proposition is a lot more straightforward," he said.
Conatus has 32 full-time employees, with a half-dozen to 12 consultants at a given time.
The company partnered emricasan with pharmaceutical giant Novartis, which would pay for future clinical trials. With many patients likely needing multiple NASH drugs, Mento said emricasan could be combined with a treatment in Novartis' orbit.
The Conatus-Novartis deal illustrates how big pharma is hungry to enter NASH, an uncrowded space relative to oncology and other fields. Many pharmaceuticals have an internal NASH pipeline, which they've buttressed by partnering with biotechs or acquiring them.
But possessing a strong NASH drug isn't enough.
"Even with a good product that doesn't necessarily mean a robust market will be on the other side," said Greg Rotz, principal in PwC Global's health care advisory business.
To develop the market, physician and patient education is important. Rotz said NASH is called a silent disease, meaning patients often aren't in pain and thus may be wary of a liver biopsy. They also need to be briefed on a drug's potential side effects, otherwise, they might quit treatment at the first sign of trouble.
"Persuading people of that equation can be difficult," he said.
Smaller Biotech Approach
For smaller biotechs in NASH without commercial operations, they need to evaluate early on if they're capable of a solo launch.
"If you are going to consider the build-it-your-own path that's something that starts well before the FDA approves your drug," Rotz said.
Other San Diego biotechs in NASH include Cirius Therapeutics, Metacrine and MediciNova.
Cirius — on deck for an initial public offering seeking $86 million — has pitched its lead drug candidate, MSDC-0602K, as a potential cornerstone therapy for NASH with fibrosis.
MSDC-0602K is in a phase 2b clinical trial. In October, Cirius reported interim trial results, including improvements in liver enzymes and glycemic control. The company expects final data in the second half of the year.
Cirius declined to comment. Typically a quiet period precedes an IPO.
MediciNova in April terminated a mid-stage NASH study early after hitting a study target sooner than expected. The company, which said it would accelerate the drug program, did not respond to a request for comment.
Metacrine's lead drug candidate targets NASH. The company brought in a $65 million Series C round last year.
Life sciences and health care reporter Jared Whitlock can be reached at jwhitlock@sdbj.com or 858-634-4636.