SDBJ Insider: Halozyme's Platform Keeps Delivering For Company
Sunday, February 10, 2019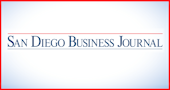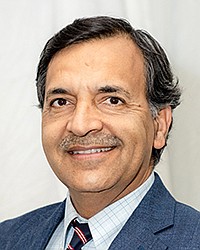 The partnership deals just keep rolling in for Halozyme Therapeutics' drug delivery technology.
The San Diego biotech has been pushing ahead on its cancer drug development alongside licensing its innovative enhanze — a platform that delivers drugs under the skin, or subcutaneously, an alternative to time-consuming infusions.
The latest deal for enhanze, the company's ninth such partnership, is worth $30 million in upfront payments from Netherlands-based Argenx. The agreement marks the beginning of what could be eligibility for $10 million per additional target, and up to $160 million in regulatory and sales milestones for each target. Halozyme could also receive mid-single digit royalties on Argenx's drug sales.
Under CEO Helen Torley the company has been gunning for royalties that could hit nearly $1 billion by 2027.
"We see many drugs that could benefit from our technology, and we're in active dialogue with a number of companies today," Torley told the SDBJ last year. "There are more deals to be had."
And, as our projects and life sciences reporter Jared Whitlock reported last year, the company's final clinical trial with a cancer drug may hold a much larger payoff.
"Our investors have articulated that what will transform the potential of Halozyme is success in pancreas cancer," Torley said. "Enhanze will also be a very strong growth driver for us. But as you've seen in recent examples, a win in the oncology space and hard-to-reach tumor, that is where (there's) big value inflection."
Real Estate
Our real estate reporter Ray Huard took in a talk by economist Mitch Roschelle last week at the University of San Diego Burnham-Moores Center for Real Estate's breakfast gathering. Here's Ray's takeaway:
Roschelle cautioned the group of San Diego County commercial real estate professionals in attendance to be skeptical about predictions that an economic downturn is looming. He said there's no reason to think a downturn is inevitable simply because the current recovery has lasted so long at 120 months and counting, noting that recoveries have lasted far longer in other countries.
Roschelle is a partner at PwC — a professional services firm formed in 1998 from a merger between Price Waterhouse and Coopers & Lybrand. He is a founder of the firm's real estate advisory practices. He came to the Burnham-Moores Center as part of a national tour to present his firm's Emerging Trends in Real Estate 2019 Report.
He also said that business leaders must "keep an eye on the next disruption" without predicting what it would be, although he said development of self-driving vehicles in the trucking industry was a possibility.
The industry employs about 3.5 million drivers and about 9 million people overall.
If they were to lose their jobs to self-driving trucks, "that could be a massive drain on jobs in this country," he said.
Defense
Sea Hunter, the U.S. Navy's autonomous ship built by Leidos, has the distinction of being the first vessel to travel from San Diego to Pearl Harbor and back with no human on board, except for "very short-duration boardings by personnel from an escort vessel to check electrical and propulsion systems," a company statement said.
Sea Hunter is a 132-foot trimaran made of carbon fiber. Tests will continue through 2019, Leidos said. The company has a single employee in San Diego looking after Sea Hunter, while other employees visit to update software and support at-sea testing, a spokeswoman said. Leidos, now based in Virginia, is one of two businesses spun out of the old Science Applications International Corp., which for decades was a fixture in San Diego's tech and defense circles.
Special sections editor Brad Graves contributed to this report.
Editor-in-Chief Vik Jolly can be reached at vjolly@sdbj.com or 858-634-4623.