Talmadge Apartments Sold For Nearly $7.7M
Thursday, February 7, 2019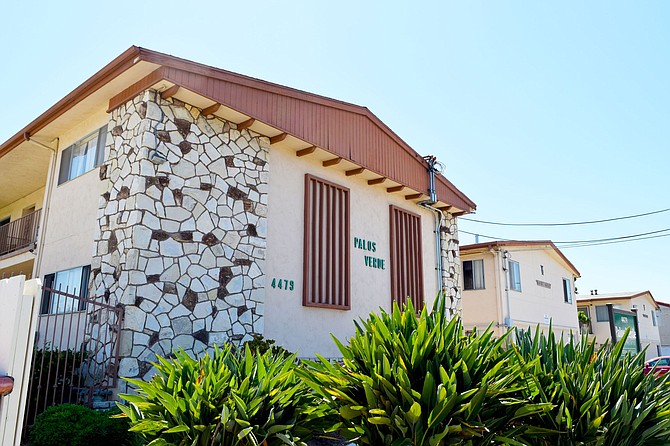 A Talmadge apartment building has been sold for nearly $7.7 million.
Malwick Manor & Palos Verde at 4461-79 Menlo Ave. has 36 apartments ranging from an average of 400 square feet for studio apartments to 936 square feet for two-bedroom, two-bathroom apartments.
The property takes up three separate parcels of land.
Luxview Properties bought the building from an undisclosed seller, who was represented by Austin Ray Huffman, an investment specialist with the Zorbas Group of Marcus & Millichap's San Diego office.
Huffman also represented Luxview Properties.
Real estate writer Ray Huard may be reached at rhuard@sdbj or 858-277-8904.