ENERGY: SULLIVAN TACKLED PETCO PROJECT, SCHOOL INSTALLATIONS
Education Is One of the Tools Solar Company Relies On
Thursday, February 7, 2019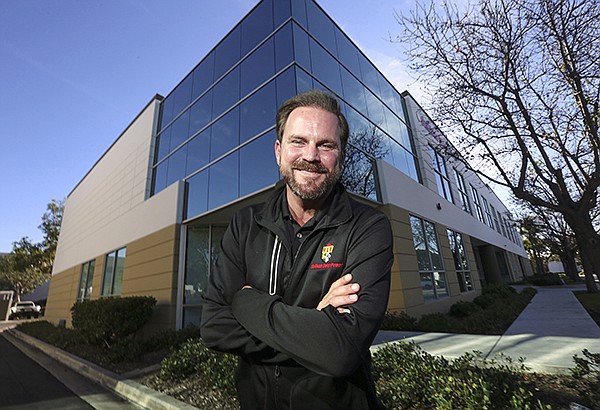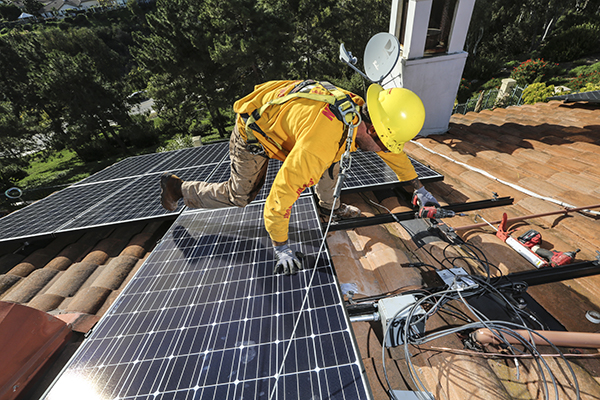 SULLIVAN SOLAR POWER
President and Founder:
Daniel Sullivan
Revenue: Between $40 million to
$50 million in 2018
No. of local employees: More than 100
Headquarters: Miramar
Year founded: 2004
Company description: Sullivan Solar Power installs and maintains solar energy systems on homes, businesses and government buildings.
Daniel Sullivan has watched his company grow up alongside the market for home solar energy systems in both San Diego and across California.
When Sullivan launched Sullivan Solar Power in 2004, there were 24 home solar systems on the grid in San Diego, he said. Today, that number is upward of 144,000, according to figures supplied by San Diego Gas & Electric. And the total number of home solar systems in California is approaching the 1 million mark.
Sullivan was a 26-year-old electrician when he decided to launch his company. At the time, he was living in the garage of a home where he was installing new electrical wiring. He had $2,500 in the bank, a pickup truck and an old set of tools, said Tara Kelly Hammond, director of community development with Sullivan Solar Power.
Sullivan Solar Power now employs more than 100 workers and has offices in San Diego, Irvine and Riverside. Recently, the company completed the installation of its 8,000th solar energy system. It brought in between $40 million to $50 million in revenue in 2018.
Goal: Solar as Primary Source
Sullivan, now 41, said he is driven by a desire to see San Diego and communities across the country move away from dependence on fossil fuels, and toward solar as the primary source of energy.
"Enough energy falls out of the sky in one hour, to provide all the power we need on the planet for a year," Sullivan said. "Solar coupled with (battery) storage allows us to be completely fossil fuel independent."
CCA Programs
The state mandate requiring all new homes to be at least partly powered by solar energy starting in 2020, as well as a movement by California cities to set up community choice aggregation (CCA) programs — allowing them to provide energy alternatives to residents — are both positive steps, Sullivan said.
"With the new mandate and the community choice coming on line, it's going to result in the vision of our company being realized, to have a world 100 percent powered by the sun," Sullivan said.
A number of cities in San Diego County, including San Diego, are exploring setting up CCA programs, which offer residents options for purchasing renewable energy, generally at a lower price than available from utility companies. In 2018, Solana Beach became the first city in the county to launch a CCA program.
Advocacy Role
Along with overseeing his company's core mission of installing solar energy systems, Sullivan has been active in advocacy on clean-energy issues, at the local level, and before the state Legislature and the Public Utilities Commission. He has also worked with groups such as the San Diego Climate Action Campaign, the Sierra Club and the Surfrider Foundation to put on educational seminars.
"We are an education-based company. We want to teach people about the merits of going solar," Sullivan said.
Along with installing residential systems, Sullivan Solar Power also installs large-scale solar systems on commercial and institutional buildings. One of its highest profile projects was completed in 2018, when the company installed 716 solar modules on the roof of Petco Park, which was the largest solar energy system at any Major League ballpark.
The company's largest single solar installation to date was built at The Thacher School, a private school campus in Ojai, said Hammond. The company has also installed solar arrays at six Encinitas Union School District campuses.
See More: Upcoming Solar Panel Mandate on New Homes Has Installers Preparing For Surge in Demand