FINANCE: INCENTIVES MAY COME UP SHORT FOR SOME COS.
Tax Reform Aims to Keep IP in the U.S.
Tuesday, February 5, 2019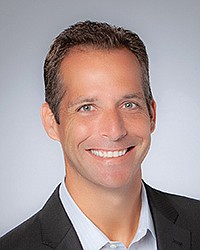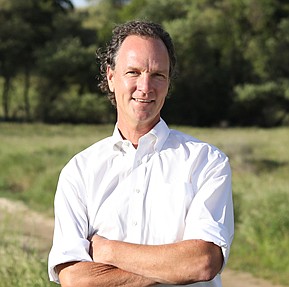 The decision of where growing San Diego companies should file their patents became more complex, thanks to tax policy changes that went into effect last year.
The Tax Cuts and Jobs Act may have been best known for slashing corporate income tax rates, but it also included several changes to how intellectual property is taxed. The policy was meant to incentivize companies to keep their patents in the U.S. or move them back, said Kevin Dusi,a partner with Moss Adams LLP.
One year in, Dusi said he's seen just a few companies restructure as a result. In San Diego, he's seen pharmacy, medical device and life science companies chose to file their IP patents in the U.S., rather than overseas. But the incentives still aren't strong enough for most companies to move their patents back to the U.S.
Dusi described the policy changes as a carrot-and-stick approach: Two provisions, GILTI (the global intangible low-taxed income provision) and BEAT (base erosion and anti-abuse tax), penalize companies that host their IP in foreign tax shelters. The "carrot," FDII (foreign-derived intangible income), gives companies a deduction for exports, such as patent royalties. Essentially, it rewards companies for keeping their IP in the U.S.
Keeping the IP in the U.S.
"The combination of the two gets the message across that we want the IP here," Dusi said. "It's forcing people to look at some of the traditional structuring stuff, which was to get it offshore at a lower U.S. tax rate."
For early-stage companies that are still building up the value of their intellectual property, the legislation has little effect. But larger, research-heavy organizations are working to navigate the changes to figure out whether it's worth shifting some of their assets.
Qualcomm Inc. stated in its first quarter earnings report that some provisions of the tax legislation became effective for the company in 2019.
"In response to the tax legislation, we implemented certain tax restructuring in fiscal 2018 and 2019," the company stated. "As a result, substantially all of our income is in the U.S. and qualifies for the preferential FDII tax rate, and the impact of GILTI and BEAT are negligible."
Establishing a Holding Company
In the past, Dusi said companies sought to move IP that they expected would increase significantly in value. A holding company would be established in a country with low tax rates — Ireland, for example — leading to an income stream offshore.
Prev Next