Tesla Agrees to Buy Maxwell Technologies for $218M
Monday, February 4, 2019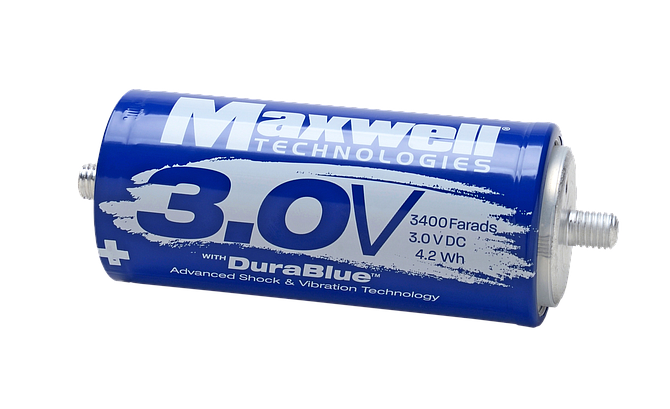 Tesla Inc., the Silicon Valley automaker that also produces energy-generation and storage systems, has agreed to buy Maxwell Technologies of San Diego, a company specializing in industrial-grade and vehicle-grade capacitors, for approximately $218 million. Maxwell (Nasdaq: MXWL) publicly announced the deal on Feb. 4.
Tesla has agreed to pay $4.75 per share in an all-stock deal. The price is a 55 percent premium over Maxwell's $3.07 closing share price on the previous trading day, Feb. 1.
Maxwell said it expects the deal to close in the second quarter of 2019. Regulators have yet to approve the deal.
"We believe this transaction is in the best interests of Maxwell stockholders and offers investors the opportunity to participate in Tesla's mission of accelerating the advent of sustainable transport and energy," said Maxwell CEO Franz Fink, in a prepared statement.
A capacitor is piece of equipment that stores electricity and releases it in a burst. Maxwell makes "ultracapacitors" that go on electric vehicles such as buses.
DLA Piper LLP represented Maxwell as legal counsel, and Barclays Capital Inc. served as independent adviser to Maxwell. Wilson Sonsini Goodrich & Rosati represented Tesla as outside legal counsel.
Under the offer, each share of Maxwell common stock will be exchanged for a fraction of a share of Tesla's common stock, equal to the quotient obtained by dividing $4.75 by a volume weighted average price of one share of Tesla's common stock for the five consecutive trading days preceding the expiration of the offer, and which is subject to a floor that has been set at 80 percent of a volume weighted average price of Tesla common stock calculated prior to signing.