Student's Winning Video Puts Spotlight on Essential Services
Sunday, February 3, 2019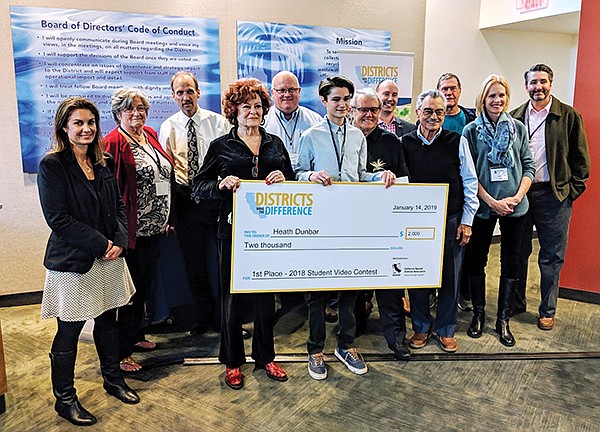 Heath Dunbar, a student from La Costa Canyon High School in Carlsbad, recently won first place in the 2018 Districts Make the Difference Student Video Contest. The statewide contest encourages high school and college students to learn about the local governments that provide their families essential services such as water, electricity, fire protection, wastewater and garbage removal and more. Dunbar's video, "Special Districts Make the Difference," provides a creative overview of special districts and the important services they provide to thousands of Californians.
Dunbar's video competed in a month-long public voting period against four other videos and ultimately, received the most votes. As the first-place winner, Dunbar will receive a $2,000 scholarship.
The video contest is organized annually by Districts Make the Difference, the public outreach campaign launched by the California Special Districts Association, or CSDA.
Neil McCormick, CEO of CSDA said: "Our hope is that the video contest provides students with a scholarship opportunity that allows them to express their artistic talents while also learning about special districts."
Initial entries were scored by CSDA officials based on four criteria accuracy and effectiveness, creativity and originality, production quality and entertainment value. The five videos with the highest overall scores competed in the month-long period of public voting. Visit DistrictsMaketheDifference.org.