SDBJ INSIDER: San Diego - Where Tech Comes to Work and Play
Sunday, February 3, 2019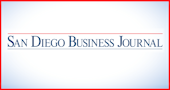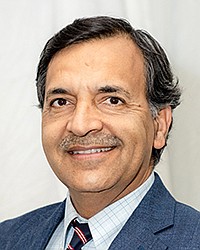 Illumina, Qualcomm, Intuit, Sony, Viasat, Brain Corp., and others are featured. So are San Diego's beaches, blue skies and cityscapes.
The 1 minute, 41 second video opens with images that speak to the challenges of winter on the East Coast: blizzard-like conditions, snow-laden freeways. It then splices in images of some of the big name tech and life sciences companies that call San Diego home and others that have offices and headquarters here with scenes of surfboards, sun and sand.
The video is part of the San Diego Regional Economic Development Corp.'s newest salvo targeting 27- to 37-year-old tech and science workers in Boston, New York and Chicago, luring them with the promise of a carefree winter and a hot job market. People in that age group in those high STEM talent cities will see the video on their social media feeds. Some ads will also be featured on Boston subways.
"We thought winter was the best time to capitalize on San Diego's most obvious and beautiful asset," said Bernadine Locsin, EDC's marketing manager.
The day the four-week campaign dubbed "Just say no to winter" debuted Jan. 21, it was 4 degrees in Boston, Locsin pointed out. The messaging is part of the organization's broader talent attraction and retention program called "San Diego. Life. Changing," now in its second year. The independently funded nonprofit will track census data to measure the effectiveness of the campaigns.
The EDC said that according to Emsi, a Moscow, Idaho-based labor market data provider, San Diego saw nearly 84,000 unique job postings for STEM-related occupations in 2018.
Employee retention is on the minds of companies. Panelists for the San Diego Business Journal's economic trends event in January were asked about it and spoke of steps local businesses need to take to attract and keep employees, especially millennials.
• • •
During the longest government shutdown in U.S. history, several San Diego businesses and nonprofits offered help to furloughed federal workers and those working without pay.
The San Diego Workforce Partnership saw an uptick at its career center network as more workers applied for unemployment insurance benefits made available at the direction of California Gov. Gavin Newsom through the Employment Development Department.
The 35-day shutdown ended with a deal between President Donald Trump and congressional leaders on Jan. 25.
The centers may yet again see federal workers seeking unemployment benefits since, as of early last week, Trump's threat of a government shutdown still loomed if by Feb. 15 an agreement on border security does not emerge.