RETAIL: EACH STEP MADE BUSINESS SENSE AND WAS WELL EXECUTED
Perfect Snacks' Creators Cracked a Tough Market to Succeed In
Sunday, February 3, 2019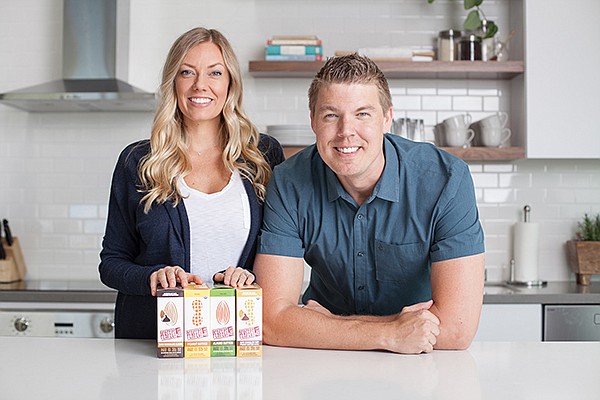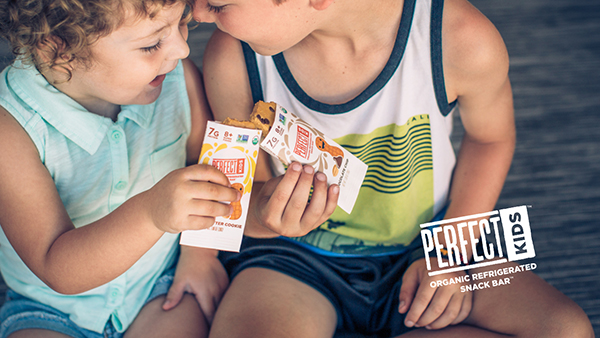 PERFECT SNACKS
CEO: Bill Keith
Revenue: Well over $50 million annually the last three years
No. of employees: 100
Headquarters: Sorrento Valley
Year founded: 2005
Company description: A family-owned, locally-based company that produces whole-food supplement-based refrigerated bars.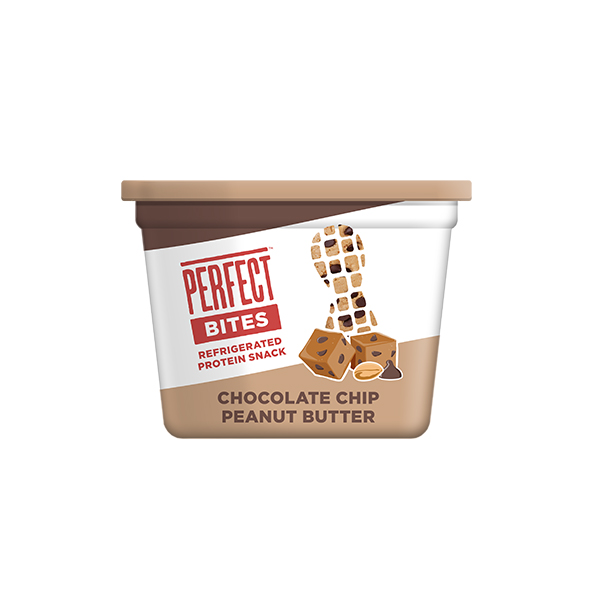 As kids growing up in Mission Beach, Bill Keith and Leigh Keith — and their 11 siblings — didn't sell lemonade as a way to make money for their kiddy needs. Instead, the Keith children would band together and make their dad's "perfect bar" to sell to their friends.
More than 30 years later, learning the technique behind the senior Keith's creation has paid off. Known today as Perfect Snacks, their Sorrento Valley-headquartered company has approximately 100 employees and is a multimillion-dollar business. Since taking a minority investment in 2015 from San Francisco-based private equity firm, VMG Partners, Perfect Snacks has experienced substantial growth, well-exceeding $50 million in annual revenue over the past three years.
80% Revenue Growth
In 2018, Perfect Snacks saw an 80 percent growth in total revenue and its distribution grew by 47 percent from 2017. As of last year, Perfect Snacks products are available in more than 20,000 retail stores nationwide, including Whole Foods Market, Target, Costco Wholesale, Starbucks and Trader Joe's, among others.
Perfect Snacks sources its ingredients from all over the globe, said Leigh Keith, the company's co-founder and president, adding the almonds come from California, while the honey comes from Brazil and Hawaii. The company, which has three lines under the brand— Perfect Bars, Perfect Bites and Perfect Kids — makes it a point to use ingredients that are Non-GMO Project Verified and to use as many organic products as possible, including its milk, eggs and peanuts. Perfect Snacks uses co-manufacturers, one each on the East Coast and West Coast, which produce the products and package them.
In With the Cool Crowd
Producers of refrigerated snacks initially had to work hard to convince retailers to give up space in their freezers.
Anita Shepherd, founder of New York-based Anita's Yogurt, launched her cool treat in 2013 which also made its way onto Whole Foods frozen section.
"The refrigerated section of the store is currently the fastest growing category," she said, adding that customers today don't mind paying a premium for non-GMO and organic foods. Refrigerated snacks like the Keiths' "are gaining popularity because they are nutrient-dense, so, you can get some of the same satisfaction as a meal without having to stop what you are doing and take time to prepare or buy a meal."
In the early 2000s, when Leigh Keith was 19 years old and in college and Bill Keith, co-founder and CEO of Perfect Snacks, was 22 and playing basketball in college, their father was diagnosed with melanoma. Knowing they didn't have the knowledge to go out and sell their father's supplements, the Keith children opted to launch a business inspired by their dad's recipe.
"Our dad was a holistic nutritionist that had a line of private label wholefood supplements that he would sell and he had a passion for health and wellness," said Leigh Keith about her father, Bud Keith. "When it came time to take the supplements, us 13 kids didn't want to take the tablets. So, it prompted the idea to grind the pills to a powder, mix it with organic honey and freshly-ground nut butter and other fresh ingredients to make a natural, whole-food supplement refrigerated bar."
At that point, the family was a couple of months behind on mortgage payments of their home and the financial situation was dire, said Bill Keith. So, the siblings convinced their mom to sell the family home, move to a rental and give them $100,000 to figure out how to support the family.
Self-Financed
Bill Keith and Leigh Keith, the oldest of the brood, took $55,000 of the money and bought a wrapping machine. With no banks interested in helping them finance the business, they were left with the rest of the money for inventory.
The first year, the company was $100,000 in debt. But, in year two, through a chance meeting with a grocery team leader for Whole Foods at a festival in Northern California, Bill Keith and Leigh Keith were able to get Perfect Bars on shelves for a 30-day trial in a Berkeley store. Despite the fact they were still hand-rolling the products themselves, with no official mass production in place, they couldn't turn the opportunity down.
During that time, Leigh Keith manned the assembly and Bill Keith slept in his car to demo their product to as many shoppers as he could in the 30-day window. The sacrifice and the hard work were worth it; before the Leighs knew it, Perfect Bars were in 10 more Whole Foods stores in Northern California. By the end of that year, the company had turned a profit.
"We started leveraging fame by showing our success with Whole Foods, and that allowed us to get into more natural retailers in local areas," said Bill Keith.
Selling at Walmart
In 2011, Perfect Snacks, with the help of a San Diego broker, got into five Costcos, and, by 2014, the company had a presence in the wholesale clubs locations around the country. Shortly after, the Keith siblings went after conventional grocers like Kroger and Vons. Last year, their bars began selling in Starbucks nationwide, followed by Trader Joe's and Walmart.
"It was a big seal of approval for us when Walmart consumers were ready for a fresh, healthy, refrigerated snack," said Leigh Keith. "My dad always said he wanted to make healthy food accessible to everyone. So, that's what we want to do."
Today, approximately six of the Keith kids still work at the company in some capacity. The plan for the near future is to continue to roll out more Perfect Kids and Perfect Bites offerings. The hope is to launch a new line extension every six months by way of new and seasonal flavors and to continue to provide for the family.
While their dad passed away in 2009, Bill Keith and Leigh Keith and the rest of the brothers and sisters have been able to continue to take care of their mom, who lives in Alpine with her dogs and her hamsters, among other furry friends.
Travel & Hospitality reporter Mariel Concepcion can be reached at mconcepcion@sdbj.com or 858-634-4625.