Executive Q&A: Oliver Ratzesberger, Teradata
Sunday, February 3, 2019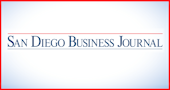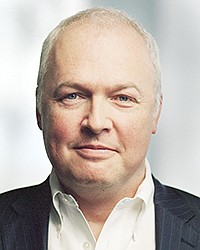 Oliver Ratzesberger was promoted from chief operating officer of Teradata to CEO on Jan. 14. Teradata provides database and analytics products to large corporations, such as Comcast, eBay and Coca Cola. Last year, the company moved its headquarters from Dayton, Ohio, to San Diego.
With a background in analytics, having worked for Sears and eBay, Ratzesberger first joined Teradata in 2013 as its senior vice president of software. The job brought Ratzesberger, his wife and two daughters from Silicon Valley to the San Diego area.
In an interview with the San Diego Business Journal, Ratzesberger shared more about his plans for the company as its new chief executive.
What led you to first join Teradata?
(At eBay), we used Teradata's technology extensively to drive our business outcomes. When eBay did its turnaround in 2000, it became a data-driven company.
I ultimately felt Teradata has a great set of people, great culture, and a very unique technology — like a diamond in the rough. It was underappreciated.
The company didn't quite know where to take that.
I thought it could be a great opportunity to take that technology, company and set of people to new levels. I moved to San Diego for that job.
Had you been to San Diego before?
The first time I came to the U.S., the first city I visited was San Diego. I was originally born in Austria. I grew up there and visited (San Diego) in the '90s. I decided back then, at some point, I have to live here. We have spent the last 20 years in California, but San Diego is a special place.
…We moved our headquarters to San Diego because we believe we need to have an integrated leadership team in one location, on one location. As part of that, we relaunched the brand of Teradata as part of that HQ move. … In 2018, we hit our goal of hiring 500 people in San Diego.
How were you involved in Teradata's change in strategy from hardware sales to SaaS?
It goes back to when I joined almost six years ago. I joined back then because I thought Teradata has so much potential. It needed to be bold and go new places. We started working on cloud, software-as-a-service and analytics-as-a-service.
The leadership change that happened three years ago with (former CEO
Victor Lund) coming in from the board allowed us to launch a new strategy called Teradata Everywhere. It's a subscription-based service.
2018 was a very successful year in that regard. The adoption of that subscription service has accelerated beyond our initial expectations. … We've gotten customers as well as shareholders excited about that.
Did you ever expect to become CEO of Teradata?
When I joined Teradata, I had no plan to become the CEO of Teradata. That was never in my wildest dreams. Over the years, as things have developed, and the board has taken on succession planning, I had the opportunity to lead more and more of the business.
Vic has worked with me over the last several years after doing an initial assessment of where the company was. ... He came out of retirement to help find the next leader. He was here to help build a management team, help that team set a vision and strategy, execute that strategy and develop a succession plan.
He has really taken a company that was struggling just three years ago into a place where today there is excitement around the company and progress is being made. …This was a great point in time, having developed and communicated our strategy while seeing all that momentum in our business. This was the right time to hand over the baton and go for the next marathon in the future of Teradata.
…(Vic) is a really amazing individual. I've had the opportunity to work with him very closely. He has been a close personal mentor of mine, and somebody that helps develop people and leaders. That will be his legacy here at Teradata.
What do you like to do in your spare time?
We love to hit the beaches in San Diego. We have two golden retrievers and love the outdoors. We still go back to Europe every once in a while, and our kids both speak German and English.
For me, personally, I'm a technologist at heart. I have a solar-powered home, I drive an electric vehicle, and am interested in home automation. That inspires me to think about world's biggest opportunities and problems at the same time.
This interview has been edited for length and clarity.
Startups and software reporter Elise Reuter can be reached at ereuter@sdbj.com or 858-277-6971.