Exec's Efforts in Foster Care Earn Her National Recognition
Sunday, February 3, 2019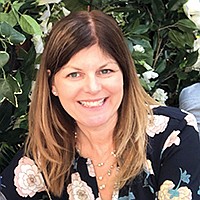 Walden Family Services, a San Diego-based nonprofit with offices in Los Angeles, Riverside and San Bernardino that provides foster care, adoption and transition-age housing agency, announced that Chief Operating Officer Sue Evans was elected to the national Family Focused Treatment Association, or FFTA, board of directors for a three-year term.
The FFTA works to develop, promote and support treatment foster care and is the only national, nonprofit association representing treatment foster care programs across North America. FFTA and its member agencies focus on intensive family preservation, family reunification, adoption and other permanent, stable family living arrangements for children and youth.
FFTA member agencies provide treatment foster care services to more than 50,000 children and youth each year. As a member of the board of directors, Evans will help to strengthen these agencies that support families caring for vulnerable children.
Teresa Stivers, CEO of Walden said: "Walden has been a pioneer in foster care and a lot of credit goes to Sue for the fact that our programs have become models for other agencies."
Evans has more than 30 years of experience in social work and foster care. She joined Walden as a social worker in 2000 and has held various positions including interim CEO before becoming COO in 2010. Visit waldenfamily.org.