Sempra Starts Second LNG Production Line in Louisiana
Monday, December 30, 2019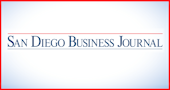 Sempra LNG announced in late December that the second train, or production line, of its Cameron LNG plant in Louisiana has begun its work of converting natural gas to a liquid state for export.
The production line is expected to start commercial operations within the next three months. The process chills natural gas to 260 degrees below zero Fahrenheit, to a liquid form that companies find more economical to ship.
Sempra (NYSE: SRE) is already exporting liquefied natural gas (LNG) from one production line at the Cameron facility and it plans to build an additional production line for a total of three. The business said it expects the plant to begin exporting at full capacity during the third quarter. At full capacity, the Cameron plant is expected to produce 1.7 billion cubic feet of LNG per day or 12 million metric tons per year.
San Diego based Sempra Energy indirectly owns 50.2% of Cameron LNG. The plant's other owners include affiliates of Total, the France-based oil company; Japanese conglomerate Mitsui & Co. Ltd.; and Japan LNG Investment LLC. The latter is jointly owned by Mitsubishi Corp. and Nippon Yusen Kabushiki Kaisha (NYK).
Sempra plans to build a second LNG plant near the first in Hackberry, Louisiana, if shippers commit to using it. Also planned are an LNG plant in Texas and an LNG export terminal near Ensenada in Baja California.